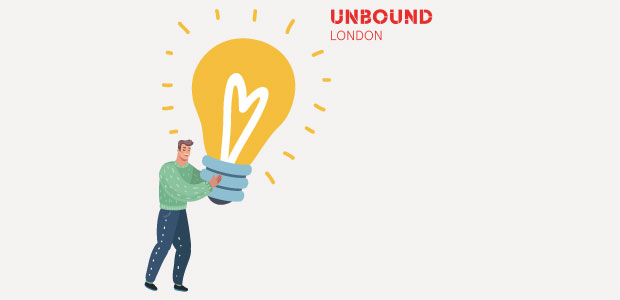 A bright idea to shine a light in the dark
A company formed a decade ago in 2009, Deciwatt is older than you'd imagine most startups to be. Created off the back of a brief from Solaraid with therefore, a London-based product design consultancy, Deciwatt's first product GravityLight was an answer to this  problem: develop an extremely low-cost solar light for $5, a sustainable alternative to the dangerous and expensive kerosene lamp depended on by millions as a source of light.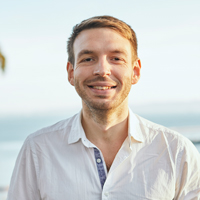 GravityLight creates light by winching a weighted bag, as the bag slowly falls to the ground it drives a generator through a gearbox, which provides direct electrical power for an LED, creating 20 minutes of light.
"At that time it wasn't possible, with the price of batteries, so instead the designers proposed to create a gravity-powered LED lamp as a different way of providing light and displacing kerosene. Solaraid didn't go for the idea, preferring a solar-powered solution," explained Chris Skilton, CEO of Deciwatt. 
The team at Deciwatt pursued GravityLight despite this, and in 2013 they had a working prototype, a corresponding crowdfunding campaign on Indiegogo which raised $400K and Deciwatt was launched as its own company. The product was then trialled in 25 different countries which gathered plenty of ideas for improvement which led to a second-gen product and subsequent crowdfunding campaign on Indiegogo which raised - again - another $400K.
The GravityLight product scaled up with an assembly line in Kenya and a partnership with Shell to aid with promotion and distribution. Yet despite this proof-of-concept, GravityLight could not compete with a market offering cheaper solar products, and the amount of energy created by gravity was always limited by the Laws of Physics. The Deciwatt team identified this and set out to develop a solution that could be as bright as solar products.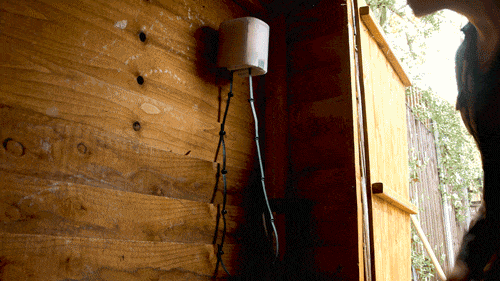 Nowlight
Skilton jumped on the Deciwatt startup boat with co-Founders Martin Riddiford and Jim Reeves in October 2018 as CEO, after licensing the IP from his own previous startup company. Skilton was attracted to the prospect of furthering a positive social sustainability agenda with Deciwatt, helping to provide access to energy and light in emergency situations.
"Crucially, we are trying to address the glaring weakness of solar products - their reliance on sunlight. What do you do when you run out of power at night?" Skilton further raised the issue of security - solar devices need to be left outdoors in order to collect solar power, and will be vulnerable to theft in some areas if left unsupervised.
The appeal of Deciwatt's Nowlight is the human input, Skilton explained, the device can be charged by both solar light and mains power, taking advantage of free sustainable resources but without being wholly reliant upon them.
Deciwatt's Nowlight is launching on the market later this year.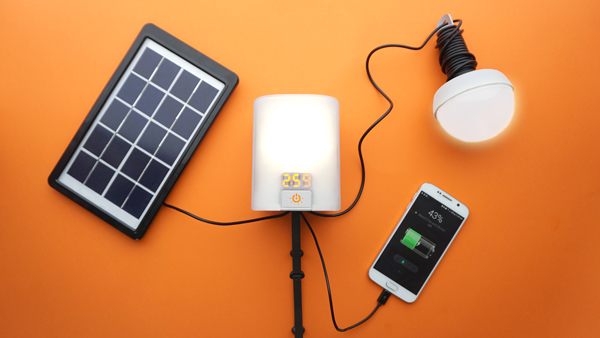 How does it work?
The underpinning principles of the Nowlight are that the user pulls on the loop of cord, this then cycles around, the motion of which turns gears which in turn powers the alternator which creates electricity that gets stored in the battery. The circuit board then determines how the device uses this power.
The Nowlight enables the user to create power themselves, and while there is nothing new about manually powered electric devices (think back to your wind-up torch or radio if you ever had one), the Nowlight is far more efficient at converting human input into energy. Take the wind-up torch for example, this has to be held in one hand which immediately loses out on 50% of the user's energy-creating capacity. With the other hand, the user has to use a small circular motion which fatigues the small muscles in the forearm very quickly. After all of this work, and the user will only have generated around three to five Watts of input power. Historically the wind-up torch has not been the most practical source of lighting, let alone a power source for mobile devices. "Taking a different approach we could more efficiently harness human input," said Skilton.
The team studied the biomechanics of the user interaction with the device and discovered that the most efficient way to convert human energy is to use the larger muscle groups, such as the shoulders and upper arms, for the motion, making it more feasible to continue the motion for a longer amount of time, generating up to 20W.
The Deciwatt team created a small-scale, highly portable product that could offer endless and independent source of power in an effective way.
"This technology can aid people all over the world," said Skilton. "In Japan, 90% of the population live at high risk of natural disaster, this product is perfect for emergency situations - it doesn't rely on external factors like sunlight or mains electricity."
Deciwatt is currently raising on the equity crowdfunding platform Seedrs, and has already exceeded its target of, that's right you guessed it, £400K.
Unbound London 2019
"As we are launching a product to market, Unbound is a great opportunity for potential consumers to see the product, engage with it and provide us with feedback on both the design and value proposition," said Skilton.
"We are currently running a campaign on Seedrs, so this is a great opportunity to engage with potential shareholders who can invest for as little as £11."