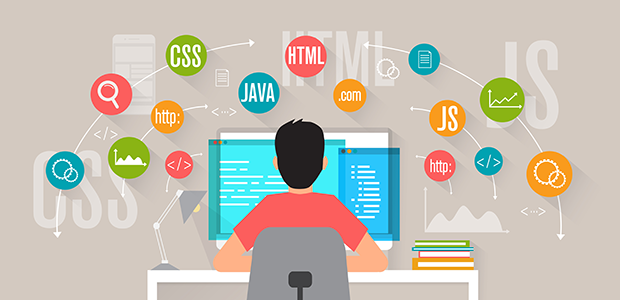 Bridging the gap from developer to team lead
For many software professionals, coding is a pursuit of passion, and being promoted to higher positions is not a top priority. However, the desire for new challenges may leave software developers considering other opportunities.
Developers seeking something new have many options to choose from, be it working as a Solution Architect, a Scrum Master, or a Product Owner.
Another realistic goal is to become a team lead, a job that requires the same drive and motivation for development that has led professionals to the industry in the first instance.
With the number of software development vacancies projected to increase 22% from 2020 to 2030 and 918,000 unfilled IT jobs in the US, there is no better time for developers to be ambitious and look for promotions.
What are the qualities of a leader?
Developers often focus on a single aspect of a project, communicating with very few colleagues. This contrasts team leads, who collaborate with the whole team, spending far less time dealing with technical issues. As the name suggests, team leads must effectively manage teams, communicating well, and providing clear instructions.
As well as being the first person developers approach when they have a problem, a team lead should also be the one to suggest a solution. Team leads' extensive knowledge generally equips them to provide solutions to bug fixing or specific code-related issues. It is important that leaders are skilled problem solvers, able to guide their team through difficult situations and lead by example.
Always be approachable
Team leads should always ensure they are constructive in their feedback, taking time to explain why a problem has occurred, as opposed to simply fixing it.
Leaders will not always have the answers but they should be willing to listen and able to provide support. They should feel comfortable asking more experienced developers to explain topics they are unfamiliar with, without fear of losing their authority. Openness to suggestions and new ideas is essential if a group is to work well together.
Team leads should also know which assignment each group member is working on at any given moment, pairing the right colleagues to guarantee success. This also involves giving feedback whenever approached, as employees need to feel valued, while understanding areas where they can improve.
When is the timing right?
The journey to team lead is often a challenge, with successful applicants passing through various stages on the way. Getting experience as a senior developer first is often essential, as this builds expertise leaders can then offer to their team.
Often, becoming a team lead is the path of progression for natural leaders. Developers sharing knowledge and enthusiasm with colleagues is where leadership begins. Therefore, being a supportive team mate highlights qualities people expect to see from a team lead.
Taking the step up can often seem like a daunting prospect for a regular developer. However, this doesn't mean they do not have useful skills for more senior roles.
Attention to detail is a prime example of this. Analysing and improving your code relentlessly may seem frustrating, but the capacity for meticulous work is likely to come in handy in a team leader's work.
Soft skills can take you a long way
As team leader, intense focus is placed on your use of language and people skills. Working effectively with company stakeholders and team members is important for success. Being tech-savvy is great, but leading a team goes far beyond that, not just relying on a strong foundation of knowledge but also the skill to communicate your insights to colleagues.
Team leads must also be confident solving conflicts involving both clients and colleagues. This demonstrates how responsibility increases alongside seniority, as the company will rely on your clear communication and interpersonal skills to keep staff, customers and clients happy.
There's no right answer 
With added emphasis on work ethic, knowledge, and taking responsibility, the life of a team lead may not appeal to everyone.
However, if you feel that constant development - both technical and interpersonal - is the right course of action for you, then the path toward becoming a team lead is one you should strongly consider.