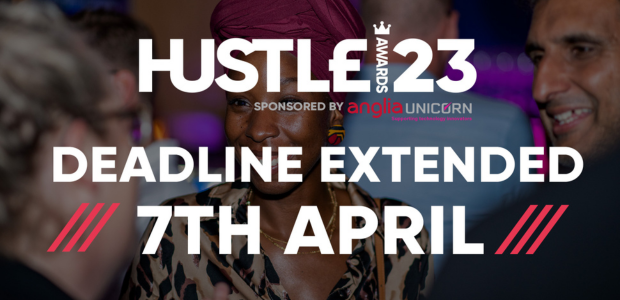 BREATHE – WE'VE GOT YOUR BACK
The Hustle Awards, Startups Magazine's annual event that celebrates and recognises the achievements of entrepreneurs and startups, has announced that the deadline for submissions has been extended to midnight on the 7th of April.
 With the original deadline being March 31st, the decision to extend the deadline was made in response to requests from numerous applicants who needed more time to complete their entries. The organisers of the event believe that this extension will provide everyone with the opportunity to submit their best work and increase their chances of being recognised for their achievements.
The Hustle Awards is a prestigious event that provides entrepreneurs and startups with a platform to showcase their innovative ideas, creativity, and hard work. The awards ceremony recognises outstanding individuals and companies across various categories such as Founder of the Year, Rising Startup Award, Outstanding Startup Support, Readers' Choice, and many more.
Those interested in submitting their entries can do so by visiting the official website of the Hustle Awards. The nomination process is simple and straightforward, with applicants required to provide information about their company or project and answer a few questions related to their business goals, achievements, and future plans. The entry guidelines can be found here.
Winners of the Hustle Awards will receive recognition from industry leaders, media houses, investors, and potential customers. In addition to this, they will also receive valuable prizes such as mentorship opportunities, funding support, media coverage, and access to exclusive events.
The Hustle Awards is committed to supporting entrepreneurs and startups who are working tirelessly to create innovative solutions that solve real-world problems. They believe that by recognising these individuals and companies, they can inspire others to pursue their entrepreneurial dreams and make a positive impact on society.
If you're an entrepreneur or a startup looking to be recognized for your hard work and achievements, now is your chance! Submit your entry before the 7th of April and get a chance to be part of one of the most prestigious events in the entrepreneurial community. The extended deadline provides you with more time to craft an outstanding submission that showcases your unique qualities and strengths. Don't miss out on this opportunity to gain recognition, exposure, and valuable resources that can help take your business to the next level.
The deadline closes at midnight on 7th April, so be sure to submit your entry before then.