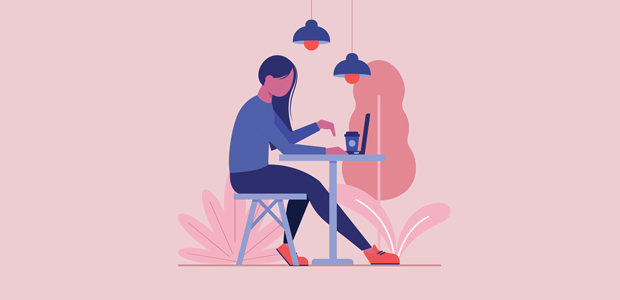 Breaking the taboos around femtech
As we carry on focusing on female founders and women in tech, we decided to catch up with Kristy Chong, CEO & Founder of Modibodi, a femtech startup that provides people of all ages and body types all around the world with access to reusable and sustainable underwear, swimwear, active wear and maternity wear.
Can you tell me about your background?
I have a background in Public Relations, where I worked in senior management roles for over 13 years. I worked for a range of multinational organisations both in-house and agency, including Mcdonald's Australia, and Edelman PR.
Where did the idea for Modibodi come from?
Whilst training for a marathon in 2011, after the birth of my second child, an incontinence-related incident occurred. This made me recognise that there was something missing in the methods available to manage leaks from both incontinence, periods, and everything in between. Hence, I strived to create an innovative option that offered a dignified, supportive and sustainable solution for women dealing with these issues.  
Following two years of product development and over 1,000 scientific tests, Modibodi was founded in 2013 with the goal of targeting taboos and offering a sustainable, reusable sanitary option not just for women, but also for the benefit of the environment. This has since extended to  teens with a range for first periods and a Men's range, also supporting men who suffer from incontinence, sweating, and chafing.
Tell me about Modibodi, how do they work?
There are four types of linings in the Modibodi range, which offer a sustainable, comfortable and hi-tech solution for all bodies. The most popular product, the period and pee friendly undies, are very slim at only 3mm thick, meaning they're super comfortable, but can still hold up to 20ml or two tampons worth of liquid per wear. The technology is located in the gusset area of the underwear, and it works by absorbing moisture from the body whilst eliminating odour and leakage.
It took us two years and thousands of tests to finally engineer a solution that we trusted to deliver our mission.
What is the tech involved?
Whilst developing Modibodi, I spoke to chemical textile engineers, scientists, garment developers, and textile mills before doing the sourcing and scientific testing for over 18 months, in order to develop our patented modifier technology.
There are three layers in the 3mm modifier technology, which work together and each have a role to play in dealing with various moisture concerns. The top layer wicks away moisture, whilst fighting bacteria and stopping odour, to ensure you stay dry whilst also feeling fresh. The middle layer absorbs fluid, from 2.5-20mls, with the extra safety-net of the bottom layer, which provides extra waterproof protection for extra security.
How many on your team and how did you build and grow it?
Initially, for around 3 years, it was just me. I started off in my home office, then once I could see the business was slowly starting to grow, I moved things on to a team of two. By the end of 2018 we were up to 7 staff, with 2 of those working on a casual basis. We have now grown to a team of 21 staff, and a team of agency partners around the world. Thankfully having a revenue growth from 200% to 400% year-on-year has made it a lot easier to grow the team, which is still fairly small given how much we have grown as a business.
Do you have any competitors, if so, how do you differentiate yourselves?
We do have a few competitors, but we also have a number of ways that we differentiate ourselves. First of all, our products are accessible globally. They are available via Amazon, and through our own website, exporting worldwide to countries including the UK, Iceland, South Africa, South Korea, USA, NZ, Singapore and Japan. Another thing that differentiates us is our philanthropic values. It is important to us that we have a social impact aspect, whereby a percentage of our profits go to women in need. We also have the Give a Pair program, where we aim to provide vulnerable and disadvantaged people with Modibodi underwear to help empower them. For every $25 virtual voucher purchase, Modibodi donates two pairs of underwear to shelters and people in need.
What funding process have you gone through?
Modibodi was actually self-funded up until last year. This was quite a big risk to take, but through extensive research and really focusing on Modibodi's niche market, the risk was able to return a huge reward.
In 2019, Quadrant Growth Fund invested in Modibodi. The cash injection helped fund our global growth plan, which involves taking our period underwear and incontinence underwear and other products into new international markets.
What challenges have you faced, and how have you overcome them?
There were a lot of challenges at the beginning, although this is all part of being an entrepreneur. I had never worked in the textile industry before, so that was quite challenging, but I just made sure I did a lot of homework right from the beginning, which certainly paid off.
Working with an initial small budget was also difficult, as I had to do my own marketing and social marketing, which was very time consuming on top of everything else. However, knowing that I was building a great brand that was needed in the industry was extremely motivating.
I also underestimated how big a market challenge it was going to be. We were not selling a new brand of lipstick or gym-wear, we had created a whole new product category. We couldn't distribute through large retailers because they found the product too taboo, so we had to go direct to the customer and build this category awareness and education around our offering.
Another big, ongoing challenge is breaking the taboos around periods, sweat and incontinence. We wanted to positively empower everyone to speak openly about those issues. It can be challenging to talk about periods and incontinence issues in public because it does make many people feel uncomfortable.
Do you think it is a challenge being a female in the tech sector?
Being a female in the tech sector certainly has its challenges. The tech and business sectors are notoriously male dominated, with figures showing that 98% of VC funding goes towards male founded products. However, as a social advocate for women's health issues and rights, this only ignited my passion and further motivated me to bring Modibodi to fruition.
Is the femtech sector often overlooked?
I would say it can definitely be overlooked. Whilst initially the sector was relatively small and niche, it's now an industry predicted to be worth $50 billion by 2025 and a powerhouse that is not just tackling women's health issues but also helping to solve major environmental and sustainability crisis that we face today.
Technology and medical sectors have often been slow in addressing women's issues and developing products that help issues that predominantly affect women. Whilst this is starting to change, figures show that whilst women spend 29% more on healthcare than men, only 4% of overall R&D funding goes towards developing products for the women's sector.
What changes would you like to see in the industry?
Definitely more diversity and support for each other through helping people feel more empowered. We have always sourced customers or everyday women from diverse backgrounds to help model and sell our products, however whilst developing Modibodi I was told numerous times that we would have to have extremely glamorous models in order to successfully market a taboo product.
I'd also like to see continued work on breaking down the taboo. Whilst the future looks bright, there is still a lot of shame surrounding the topics of menstruation and incontinence.
Does more work need doing to bring more equality?
I think there's always room to work on equality. Modibodi's philosophy is that all bodies should be celebrated, no matter their size, ethnicity and age, although this philosophy is unfortunately not as prominent across all businesses.
There also needs to be more work done to reflect the significance of women in tech, as they are often overlooked.  The combination of technology and feminism has the power to drive serious social change, which has the ability to create a wider knock-on impact.
What's next for you guys? What is your strategy for growth?
With the Femtech industry rapidly growing, we have the capacity to be a leader of the movement, helping to change millions of lives. As a key player in the industry, we will continue to encourage young girls to use Modibodi, in order to drive the sustainability agenda forwards. This is hugely important as if just 100,000 young girls use Modibodi alone from the start of their menstrual cycle, this would prevent 1.1 billion disposable hygiene products from ending up in landfill or 1.5 million garbage bags of waste.