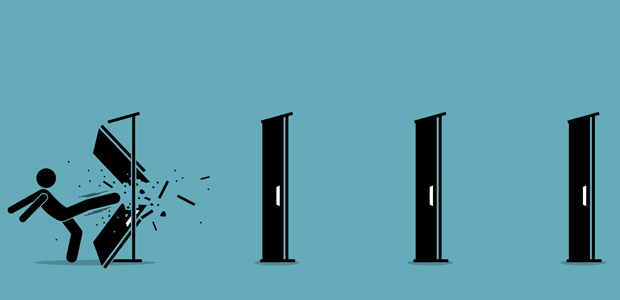 Breaking down the barriers of remote hiring
Finding suitable talent for your business has always come with its challenges, and 2020 has accelerated a shift in workplace culture that means a higher level of remote workers, searching for their perfect employment match, creates new hurdles for recruitment.
Whilst technology confidently adapts to these demands by introducing innovative digital interview platforms and accessible hiring portals, it has become evident that personal and professional character insights are less easy to capture, especially remotely.
Why personality assessments are important in the hiring process
Virtual recruitment can easily lead to overlooking how an individual candidate will integrate with your existing team; after all, if they aren't interacting with your workforce, face-to-face, on a daily basis, you could be forgiven for assuming there isn't a lot of room for negative disruption.
However, the responsibilities and expectations required of a potential employee should not lessen as a result of their physical attendance being less. In fact, greater care should be taken to ensure you understand their character to avoid future dilemmas or costly mistakes.
Remote working is built predominantly on trust; not only your trust in them to deliver effective results from a business perspective, but the trust their peers have in them to be able to continue maintaining the harmony of the existing team, whilst bringing in new experience and expertise.
Every year, UK businesses spend around £4.1bn rectifying the fallout from bad hires, this statistic further highlights how vital it is to measure the suitability of personality attributes alongside skillset: What use is one highly-skilled employee if they are negatively impacting the motivation of their co-workers?
How can crowdsourced data improve the recruitment process?
Although already widely used, it's important to note that corporate personality testing is only as accurate as the data received; you require a high-quality response to provide a high-quality result.
Personality tests can become a more trusted tool for managing teams and making new hires but only if they leverage credible data and this cannot be achieved via self-assessments. We need a model that everyone can understand and buy into. Leveraging the opinions of others is a common sense method to dramatically increase the quality of data collected.
When an individual has a better understanding of their personality profile and the way in which they work with others, they are able to delve further into specific personal development tasks. These tasks create confident, motivated workers who are far more likely to use their initiative and hit their targets, leading to a happy, helpful workforce, and an efficient, productive business.
How can Machine Learning help us capture character insights?
ML can help us measure the true nature of our workplace behaviour in ways we haven't been able to before. There are fundamental use-cases such as user authentication and misrepresentation detection i.e checking that tests are not being manipulated or gamed.
More exciting perhaps is harnessing ML to predict future outcomes based on workplace behaviour. These predictions can be fed back, helping individuals to understand how they can improve matters as important as their own well-being and job performance.
The ability to use Machine Learning to gain a unique insight into your job applicants and employees, through crowdsourced, 360° personality analysis is an exciting initial step in creating a team that works closely together, no matter how far apart.