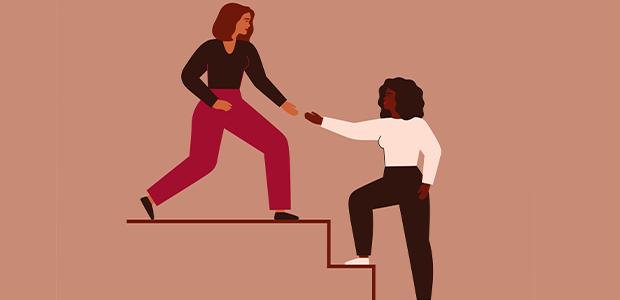 'Boss Up Programme' Launched to Support West Midlands Startups
A Wolverhampton-based business duo has announced the launch of an interactive programme for aspiring businesspeople across the West Midlands.
With a recent study revealing that black-owned businesses face a higher requirement to demonstrate success (56% only receiving funding after they have already achieved growth compared to 35% of white business owners who face the same requirement), The Boss Up Programme will provide online training sessions and in-person events to inspire, guide, and motivate regional businesses looking to launch or scaleup.
Launched by Nathan and Sabrina Dennis, co-founders of the First Class Foundation charity, the Boss Up Programme is a unique opportunity for aspiring business owners to gain exclusive access to tools, guidance, and advice from their peers and some of the region's most exciting business names.
With support from Be the Boss International and sponsored by Natwest, the programme will help successful applicants to take the next steps in their business journey as the West Midlands celebrates exciting growth in the business, tech, and finance sectors.
Speaking on the announcement, Nathan Dennis comments: "Launching the Boss Up Programme has been a fantastic opportunity to discover incredible local businesses, and we're so excited to help successful applicants level up! With support from our partners and sponsors, we're hoping to give business-minded people across the region the tools to be able to hit and exceed their goals. Whether that's taking startups to the next level or helping people bring an idea to life, the Boss Up Programme is going to help local businesses to thrive.
"Along with Sabrina, our partners, and our sponsors, we've curated a selection of online and in-person resources that will be invaluable to applicants, and we're so excited to see what they can achieve with our tools in the coming years.
"The Boss Up Programme presents a unique chance to gain exclusive insights into the world of business, so file your applications, and we'll see you in September!"
Speaking on the announcement, Daniella Genas, Founder of Be the Boss International, commented: "I am incredibly excited about this partnership and the opportunities we will be able to provide to help transform the lives of so many. It's going to be a great programme that really empowers the community to build profitable, sustainable businesses!"