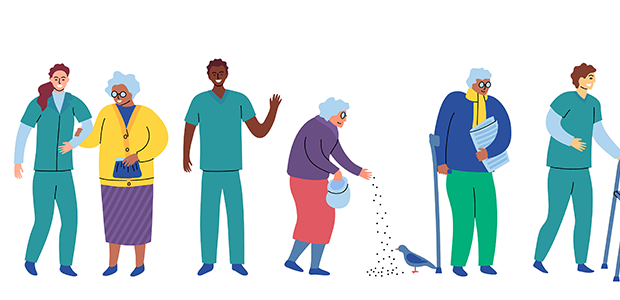 Borderless raises £2.5m to solve UK care worker shortage
UK-based startup Borderless has announced £2.5 million in seed funding in a round led by Backed VC with participation from Tiny VC and prominent angel investors including Charlie Songhurst and Chris Mairs.
Borderless' software allows care providers to automate hiring and onboarding of international workers, including recruitment, immigration, relocation and compliance, in one platform, removing the need for intermediary organisations that have long contributed to the industry's human trafficking and modern slavery issues.
Tackling one of the UK's greatest national challenges – finding an additional 900,000 workers by 2030 while the average care worker churn is at a staggering 50% year-over-year - Borderless improves and consolidates historically fragmented and expensive workforce management processes. These have contributed to extreme worker shortages for employers and aggressive and illegal employment contracts for candidates.
Founders Matthew Bond and Jonathan Raphael are both former founders and operators with a history of building businesses that solve important problems: "We met at Entrepreneur First, where we spent hundreds of hours with care providers who were turning down hundreds of thousands of pounds every year in contracts because they couldn't find the staff they needed to service them. We realised this was partly because of the time and money they had to spend learning how to stay compliant, often working with expensive third-party lawyers and recruiters. We saw how solving those high costs could positively impact the care industry - and that's why we started Borderless," said Matthew Bond, Co-Founder at Borderless.
"We all have ageing parents and grandparents, and are keenly aware of the rapidly increasing average age in the UK. The number of care professionals must grow from 1.7 million today to 2.6 million by 2030, to satisfy demand and ensure a good level of care for our elderly. Despite huge numbers of talented workers, both overseas and increasing in the UK, complex processes for employers have become major barriers. Not to mention the terrible experience for candidates who can end up resorting to shady third parties that charge them - sometimes up to £20,000 - to find a job. We want to permanently solve this," continued Borderless Co-Founder Jonathan Raphael.
Borderless tackles both sides of the care workforce equation: it gives care workers clear oversight over the recruitment process, and it provides employers with an end-to-end software platform that streamlines all aspects of international hiring and sponsorship to make workforce management low cost and low risk. This allows better certainty for economic migrants, removing the opportunity for bad actors to get involved, and achieves cost savings 4x cheaper than current alternatives, minimising visa rejections and accelerating hiring timelines for care providers. The company is also able to ensure a much higher quality of candidate as a direct result of the increased transparency the platform brings to care homes. Candidates aren't charged by Borderless, with the (much reduced) cost covered by the care homes that most need workers.
"We're extremely pleased to be partnering with the Borderless team as they grow. The solution they have created is one the entire country will benefit from as they expand on their early market dominance. We immediately saw the benefit their technology brings to both candidates looking for better pathways, and care homes searching for the best talent capable of looking after the nation's elderly," commented Alex Brunicki, General Partner at BACKED VC.
Currently focused on delivering their product to care providers with up to 500 employees, Borderless is already eyeing a future where they are working with the majority of the UK healthcare sector, and also helping alleviate staff shortages within the NHS itself.