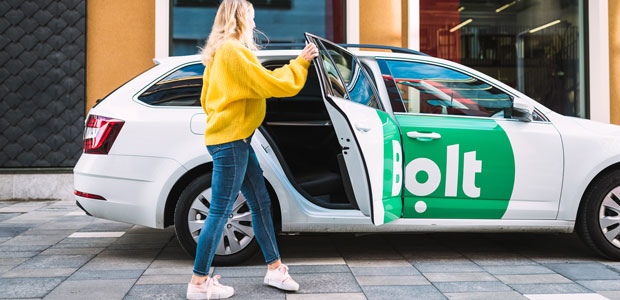 Bolt ditches late night surcharge as nationwide curfew announced
Following the Government's introduction of a 10pm curfew for pubs and restaurants, Bolt, European mobility platform, has announced it is ditching its surcharge between 9:30pm - 10:30pm in a bid to reduce overcrowding on the streets at closing time.
Bolt is refusing to cash in on the restrictions to London's nightlife and is showing solidarity with Londoners. Surcharges will be banned on all Bolt rides from tonight (Thursday 24th September), in line with the Government's timeline.
Sam Raciti, UK General Manager at Bolt, commented: "From tomorrow, we're ditching the surcharge on our platform before curfew, when we know people will be trying to get home. We want to show our solidarity with Londoners by helping to stop overcrowding outside pubs and bars and by helping to stop the spread of the virus.
"London's nightlife and night time economy has been hit hard by the virus and necessary lockdown restrictions. We want to do everything we can to protect our riders and the public." 
A surcharge is normally automatically applied to all rides once a certain number of riders in an area are on the app to encourage more drivers out onto the road, but Bolt will remove this function to help people get home at the government-imposed time.
Bolt recently launched its 'Protect' category which brings a safety screen between drivers and riders to help reduce the spread of the virus.