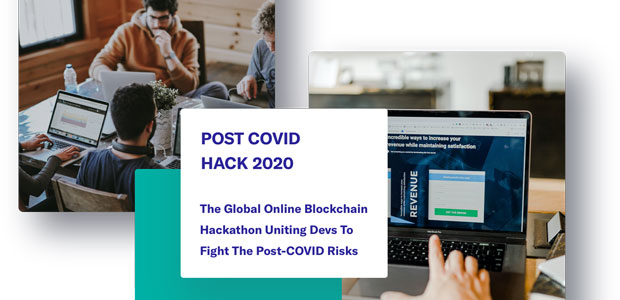 Blockchain hackathon to explore the new normal
Indorse, the platform focused on building, growing, and sustaining high performance software engineering teams (built on blockchain technology) is formally announcing its Hackathon tackling challenges posed by COVID-19 - winners receive $40,000 for their innovations.
Sponsors and supporters include HM Government of Gibraltar, UCL CBT (a Centre of Excellence on Blockchain Technologies at University College London.), Tech London Advocates, Cambridge Blockchain Society, King's College London Blockchain, the Oxford Blockchain Society, amongst others.
The POST COVID HACK 2020 is using blockchain technology to determine what the future will really look like in a post-pandemic world. More than 800 worldwide participants have signed up so far.
From a potential re-balance of world powers to the creation of never-seen before business models, there's much debate and prediction as to what the world will look like post-COVID-19.
Indorse is putting together a massive global online hackathon in order to source and create new innovative solutions that leverage the blockchain technologies and platforms from the market in order to solve the novel challenges posed by the pandemic.   
The event, which encourages the discovery of innovative solutions to mitigate the negative impacts of COVID-19 will see shortlisted teams and talents from around the world compete for prizes worth up to $40,000 as well the opportunity to be introduced to partners to build long term business collaborations using their ideas. 
The challenge commences this month, September 2020, with shortlisted teams invited to an online Demo day in November, where the winners will be announced.
The massive global online hackathon will explore Blockchain technology's potential to respond to social, healthcare, and economic challenges posed by the pandemic.