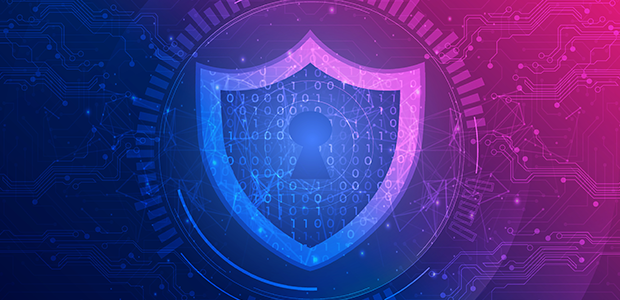 BlackDice - the startup pioneering AI-powered cybersecurity
BlackDice, an emerging player in cybersecurity, is leveraging artificial intelligence (AI) to combat evolving cyber threats. The firm, headquartered in Leeds (UK), has recently expanded to Malaga (Spain), and is poised to reshape the cybersecurity scene with its innovative solutions.
As cyber threats advance, BlackDice is emerging as with its AI-powered solutions, offering unrivalled protection to telecoms businesses and their subscribers globally.
According to the National Cyber Security Centre (NCSC), small to medium-sized businesses (SMBs) in the UK currently face a 1 in 2 chance of experiencing a security breach. Furthermore, Cybersecurity Ventures predicts cybercrime could cost businesses a staggering $10.5 trillion globally by 2025. In line with forecasts from Statista - an online portal providing data on the global digital economy - the demand for cybersecurity could drive the sector to a substantial $266.2 billion by 2027, a robust 8.9% CAGR.
"We're introducing and scaling our technology globally in response to growing cyber threats and increased customer awareness," said Paul Hague, CEO, of BlackDice. The need for advanced, automated, and AI-enabled cybersecurity solutions is increasing as the number of online routers reaches 2.5 billion, with mobile devices expected to hit 18.22 billion by 2025. BlackDice's solutions protect residential and SMB subscribers, from both external and internal threats, enhancing threat detection and reducing response times through AI.
'Retina', BlackDice's operator insight technology, deploys Unsupervised Learning Models deriving data directly from the network, discovering hidden patterns of behaviour and uncovering anomalies that the human eye could never see. Capable of managing billions of devices, BlackDice's technology enables real-time threat prediction and immediate neutralisation. "Retina's technology captures and correlates data simultaneously across devices and networks, evolving alongside the threats, so BlackDice's customers can be confident the detection is keeping up with the problem," explains Hague. "By integrating with any home or office router, telecoms operators are armed with unparalleled actionable insights into the behaviour of devices on the network, boosting Average Revenue Per User (ARPU) and subscriber retention - all while providing the end user with 24/7 proactive protection from security vulnerabilities on any device connected to any network and tools for keeping their families and employees safe - across any network, any device, anywhere".
BlackDice's solution is being deployed globally via integration partners, embedded directly into their routers and optical network termination ("ONT"). "Our solutions cater to SMBs and personal users, often overlooked by traditional network providers," said Hague.
According to research from Norton Antivirus in 2022, 3.8 million records are stolen [globally] from cybersecurity attacks every day, meaning that traditional antivirus software and DNS are "reactive and inadequate" according to Hague. BlackDice's platform, however, offers a proactive approach using advanced threat intelligence, machine learning, and cloud computing.
Hague emphasised the Company's mission: "We aim to ensure proactive, safe, secure, and privacy-preserving digital interactions for individuals, families, and businesses. This commitment positions BlackDice for continued growth, in sync with the rising demand for Artificial Intelligence and cyber defence services."
CEO Hague further explained that the telecoms operator market is "just the beginning" for BlackDice, with demand coming from other significant markets including military and defence - demonstrating the scope and scalability for future growth.