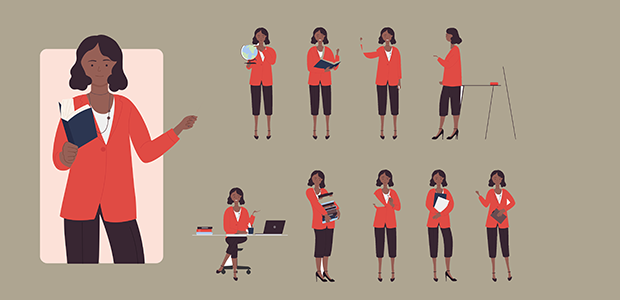 Black British Business Awards announce 2023 finalists
The Black British Business Awards (BBBAwards) have announced the 2023 finalists ahead of their 10th Anniversary ceremony in October of this year.
The BBBAwards recognises exceptional performance of Black professionals and entrepreneurs as the premier UK awards ceremony of its kind. The BBBAwards ceremony will be held at the InterContinental London, Park Lane on 13 October 2023.
Over the past decade the BBBAwards have showcased over 370 individuals and 80 organisations that are championing Black excellence in business. This year the BBBAwards celebrate rising stars and senior leaders across six categories, representing the likes of Netflix, Accenture, Sky, Farfetch, ASOS, LinkedIn, KPMG, and exceptional startups in industries ranging from publishing to healthcare.
For this anniversary year, the BBBAwards theme is #WeAre – celebrating the collective power of the Black community and their Allies coming together to drive racial equity in companies in Britain. In 2023, the BBBAwards will showcase the best and the brightest of Black Britain – reflecting on where they have come from and where they are heading as individuals and as a collective.
In honour of the 10th Anniversary, this years' celebrations and ceremony will be bigger both in sentiment and in size. The BBBAwards are also a key highlight of Black History month in the UK and the event will be attended by senior business leaders, government officials and prominent opinion shapers and influencers from all races across Britain.
Sophie Chandauka MBE, Chair and Executive Founder of the BBBAwards, said: "As we reflect on a decade of challenge and transformation, the 10th Anniversary of the Black British Business Awards is a testament to the immense spirit and unwavering resilience of Black British entrepreneurs and professionals. Our finalists navigated a difficult global economic environment to deliver extraordinary value, showcasing innovation as entrepreneurs and strategic brilliance in some of the most iconic commercial brands and systemically important corporations. I am proud to welcome the Class of 2023 to our world class showcase of Black talent, and we specifically applaud the investment of their companies and Allies who have stood with them to ensure their success today and for years to come."
Wells Fargo is sponsoring the BBBAwards for the fourth year running, and for the sixth year the Daily Telegraph will be the BBBAwards' official national Media Partner.
John Langley, Head of International, Wells Fargo, said: "Wells Fargo is honoured to be a part of the 10th Anniversary of the Black British Business Awards which celebrates exceptional Black professionals and entrepreneurs. The unwavering tenacity, drive, and commitment, coupled with the extraordinary talent of these individuals, demonstrates the power of the Black business community and the value it brings to UK industries. Our warmest congratulations to the finalists."
For the fourth year, J.P. Morgan is the Key Partner of the BBBAwards, continuing their long-standing support of the BBBAwards and recognition of Black excellence and entrepreneurship during the 10th Anniversary year. For the first time, IHG Hotels & Resorts will be the BBBAwards Hospitality Partner.
In addition, this years' Category, Supporting and Event Sponsors include Alix Partners, Baker McKenzie, Barclays, Bloomberg, Goldman Sachs, GSK, L'Oréal, MSCI, P&G, Sage, Tranzfar, Wellington Management, and Wells Fargo. Through their support of the BBBAwards, they recognise the often-unsung contributions of Black British professionals and entrepreneurs, giving them a platform to shine.
The 2023 BBBAwards is honouring exceptional performance and outstanding achievements by Black professionals and entrepreneurs across six industry categories, celebrating both rising stars and senior leaders.
The finalists for the 2023 BBBAwards are as follows:
Arts and Media Rising Star
Aaron Lynch, Senior Manager, Global Creative Marketing, Netflix

Abiola Bello, Director, Author and Publisher, Hashtag Press Ltd

Oluwatobi Demuren, Global Head of Advocacy Marketing, LinkedIn
Arts and Media Senior Leader of the Year
Angela Ferreira, Managing Director, Douglas Road Productions

Charlene Gravesande, Sky Sports Assistant Producer, Sky UK Limited

Louisa Olafuyi, Co-Founder and COO, Kunda Kids
Consumer and Luxury Rising Star
Kelsa Albert, People Development Lead, Farfetch

Nomalanga Senda, Founder, Noma Creates

Yaa Ofori-Ansah, Founder and CEO, Talking Drums
Consumer and Luxury Senior Leader of the Year
Alexis Cepeda Maule, Managing Director of UK and Europe, Reformation

Roger Shakes, Head Chef and Owner, Rogers Kitchen

Vanessa Spence, Senior Creative Director, ASOS
Entrepreneur Rising Star
Chloë Downes, Founder and CEO, SHFT

George Imafidon, CEO, Motivez

Myles and Bradley Jensen, Founders, Jensen & Jensen
Entrepreneur Senior Leader of the Year
Fungai Ndemera, Founder and CEO, CheckUp Health

Gail Waterman, Co-Founder and Owner, Watermans Corporate Enterprises Limited

Ken and Mary Okoroafor, Founders, The Humble Penny and Financial Joy Academy
Financial Services Rising Star
Joshua Bright, Vice President, Debt Syndication, SMBC Nikko

Kwaku Kyei-Manu, Director of Wealth Application Support, SS&C

Sutanya Chedda, European Equity Strategist, UBS AG
Financial Services Senior Leader of the Year
Adejuwon Ogunsanya, Managing Director, Head of UK, Africa and Israel Banks Coverage, CIB, Wells Fargo

Nigell Todd, Head of Global FX Trading, Fidelity International

Tosin Akinluyi, Head of EMEA Macro Research, Morgan Stanley
Professional Services Rising Star
Harold Memela, Senior Manager - Transformation and Change, KPMG

Kyle Collins, Adobe Workfront Operations Lead UKI, EMEA, IBM

Liseli Sumbwanyambe, Associate, McKinsey & Company
Professional Services Senior Leader of the Year
David Otudeko, Head of Prudential Regulation, ABI

Dinah Cobbinah, Partner FS Intelligent Process Transformation, KPMG

Hannah Awonuga, Global Director, Head of DEI Colleague Engagement, Barclays
STEM Rising Star
Audrey Limery, Founder and CEO, Kweevo

Dr Azzedine Dabo, Investigator, GSK

Tolulope Osobu, Management Consultant, Accenture
STEM Senior Leader of the Year 
Evelyn Kamau, Senior Director DCT Strategy and Innovation, Thermofisher Scientific 

Erica Nyoni, Senior Product Owner, Supply Chain and Technology, S&P Global Mobility

Tanya Davis, Cyber Security Data Manager, Lloyds Banking Group
In celebration of their nomination, finalists and senior representatives of the BBBAwards will convene this Thursday for a reception held at Wells Fargo in the City of London.