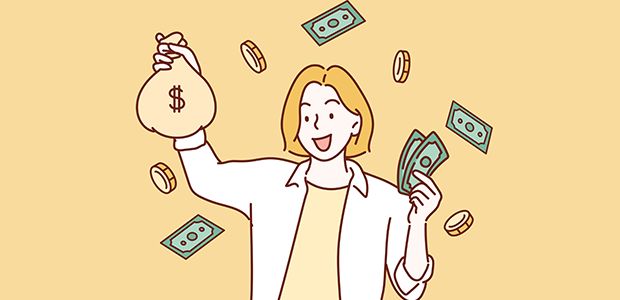 Birmingham Tech Week events support female founder funding
As part of Tech WM's highly anticipated Birmingham Tech Week line-up, two new sessions have been revealed to help more female business founders access much-needed capital. Hosted by HSBC UK and lifestyle tech PR agency, EAST VILLAGE., the events will help women to navigate the funding landscape.
Both sessions will take place on Tuesday 17 October – the second day of the five-day Birmingham Tech Week festival – at HSBC UK's headquarters in Centenary Square and are free to attend.
Kicking the day off is an interactive panel event, titled 'The Future Is Female: Navigating the Funding Landscape Effectively'. The event will bring together experts to shed light on the types of funds available, share knowledge of what works to land them, and tell the story of what's happening behind the scenes, in order to help more women to secure financial support for their business.
From the Venture Capital firms and Angel Investors who have helped others find (and land) the funding that was right for them; to female entrepreneurs who have steered through the system and secured investment – the panel will feature:
Kameese Davis, the Dragon's Den alumna who secured

£50,000 for her Black haircare range, Nylah's Naturals

Ali Kazmi, Founder and CEO of Ethical Equity, the UK's first dedicated, investment platform connecting ethical startups and scaleups with like-minded investors

Melissa Snover, Founder and CEO of Rem3dy Health, who broke the record for the highest UK Seed Round by a female founder in 2019, and has raised £15 million in funding to date

Lottie Whyte, Co-Founder of wellness tech company MyoMaster, and one of the 10 British founders selected for a share of the Google's $4 million (£3.3 million) Black Founders Fund

Tania Rahman, Founder of award-winning London restaurant chain, Chit Chaat Chai, and investment manager at Praetura Ventures, where she supports ambitious start-up founders to be investment ready
Chairing the panel is Tara Attfield-Tomes, the founding MD of EAST VILLAGE., an agency that delivers PR for progressive tech brands. She comments:
"It shouldn't be the case in 2023 that female founders are still being left behind and events like these are still so desperately needed; but unfortunately, the stats speak for themselves and the odds are stacked against women trying to make their businesses a success. Despite the fact all-female-led ventures now constitute 20% of all businesses, all-female-founder teams received only 2p for every £1 of equity investment in the UK, as reported by the British Bank in 2021. It's not good enough.
"I couldn't be prouder that, as part of our commitment to serving underrepresented founders, EAST VILLAGE. is bringing this event to the Birmingham Tech Week roster and pioneering the way for change in the region. The line-up of experts are exceptional and I'm certain they're going to provide a huge amount of value and insight for those in attendance."
Following the panel, HSBC UK will host a private pitch practice and networking event for six female business founders of West Midlands-based tech firms. During the event, each entrepreneur will have the opportunity to put the morning's insight to the test, practicing their business positioning and delivering their investment-pitch to a group of experienced investors, funders, and entrepreneurs.
Offering real-time advice, tips and feedback to the six founders, in a bid to get them investment-ready and secure future funding, the experts include:
Maxine Laceby, founder of Absolute Collagen

Ali Kazmi, founder and CEO of Ethical Equity

Surjit Kooner, Investment Director at Midven (part of Future Planet Capital)

Avisha Patel, HSBC Innovation Banking
Speaking about the event, Fran Howell, MD & Head of Corporate Banking for the Midlands at HSBC UK, adds: "As the leading bank for companies in the innovation economy HSBC UK is delighted to host two events focussed on accessing capital for female founded businesses. Female business founders could provide boost to the economy worth tens of billions of pounds over the next 10 years. But without funding, there is a significant impact on the UK economy, stifling local, regional and national growth."