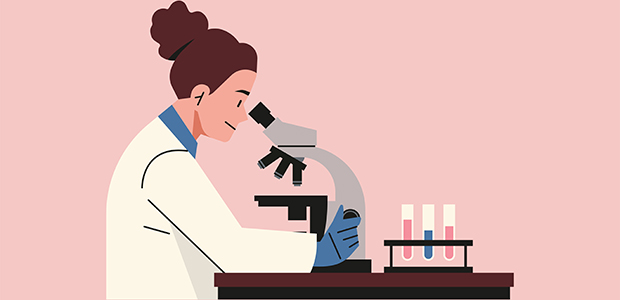 Biotech company Gero secures $6M in Series A extension round
Gero, a biotechnology company focused on ageing and chronic disease, has closed $6M in a Series A extension round, bringing the total funding raised to date to $20M.
This funding round positions Gero to continue internal drug development programs, grow its scientific team to boost platform technology development, and expand its US presence.
The round was led by Melnichek Investments, a Cyprus-based VC firm that seeks to improve the quality of human lives by funding and supporting promising, potentially high-impact, machine-learning startups.
By applying cutting-edge generative AI tools to analyse real-world longitudinal human health data, Gero is dedicated to finding novel cures for age-related diseases. The team's ultimate goal is to unravel the mysteries behind human ageing and halt the ageing process.
"The large health model that we have trained is instrumental in the discovery of therapies targeting ageing and age-related diseases, both in-house and via collaborations with pharmaceutical companies," said Peter Fedichev, Gero co-founder and CEO. "Thanks to this recent funding from Melnichek Investments, coupled with their expertise in modern AI through backing many successful companies, we are now well positioned to accelerate our progress."
Earlier this year, Gero announced a research collaboration with Pfizer and is in discussions with other pharmaceutical companies that are evaluating age-related diseases as a growing market. The large health model developed by Gero was trained to differentiate the specific effects of ageing from the effects of diseases to potentially revolutionise genetics-driven drug discovery against most common conditions.
Melnichek Investments saw great potential in Gero's mission to gain new insights into the drivers of age-related diseases and develop new medicines that treat them. "By targeting the underlying processes of ageing, Gero's therapeutics have the potential to mitigate the burden of age-related illnesses and enhance the quality of life for individuals worldwide," said founder Yury Melnichek. "Moreover, as populations age and healthcare costs escalate, Gero's research and development efforts offer a ray of hope for more effective and sustainable healthcare solutions."
AI technology has become a powerful ally in the therapeutic design toolset. Age-related diseases are complicated to unravel, and advances will rely heavily on an understanding of extremely large data sets — far beyond the capabilities of human researchers. Gero's work is showing the importance of that realisation and the solutions that are possible," said Eleanor Davies, steward of the Longevity Science Working Group at VitaDAO, a participant in the round.
Gero is at the forefront of a growing field of medical research that suggests that ageing is not an inevitable part of human existence but rather a treatable condition that can be manipulated, slowed, or even stopped using modern technology. In recent years, headlines have been made by the launch of Amazon founder Jeff Bezos-backed Altos Labs, Google parent company Alphabet-backed Calico Life Sciences, and others. The UK-based research firm Longevity. Technology estimates investment in the field reached $5.2 billion in 2022 and projects that 2023 may be even bigger.
Gero's scientific approach has already delivered significant results
Gero was founded with the idea of halting ageing by studying it from first principles in human data. Following several years of fundamental research, Gero has developed proprietary, physics-guided machine-learning frameworks to explore human biology in a bias-free way. Gero's research has been published in several peer-reviewed science journals, including Nature Communications (1, 2, 3) and Science. Gero's research sparked vigorous discussion among longevity experts in the scientific community when a story asserting that Humans Can Stop—But Not Fully Reverse—Ageing was published in Popular Mechanics.
A separate ongoing Gero project is to develop a therapeutic, which would be instrumental in the treatment of senescence-associated diseases. This effort has resulted in one of the most robust mice rejuvenation results globally. The company's scientific research unequivocally supports the notion that targeting the specific phenotype — the rate at which humans lose resilience — holds the key to achieving a substantial extension of health- and life-span (5, 6).
Gero has a unique value proposition for pharmaceutical companies that are looking to identify new technology platforms for in-licensing and co-development. Gero's drug-development platform enables target discovery against chronic age-related diseases directly in human data. Current genetics-based approaches to target discovery rarely lead to new approved therapies for chronic diseases, which are all interlinked via ageing. Gero's approach allows separating the effects of ageing from the effects of diseases enabling human genetics-driven target discovery for chronic and age-related diseases.
How Gero applies AI to predict human health outcomes
Gero's large health models (LHMs) are generative, predictive models of human health. They are functionally similar to large language models (LLMs), which are trained on massive datasets using unsupervised learning methodologies. LHMs, in contrast, are trained on newly available longitudinal human health record datasets in the same unsupervised manner, using physics-based models as guidance. The resultant LHMs are then able to predict human health outcomes.
Unlike LLMs, LHMs are fully interpretable, which means that they can provide both a prediction and an explanation for that prediction. Findings can be validated and verified for accuracy. Moreover, because Gero's LHMs are based on real human data, the drug research and discovery process is both radically faster than traditional studies using mice or other laboratory animals and has a higher level of fidelity to actual human biology. 
"Our gratitude goes out to Melnichek Investments and our other investors for their continuous support," said Gero co-founder Maxim Kholin. "Having already made significant progress in fundamental research, we are now expanding towards resource-intensive drug development projects. As we look ahead, we anticipate a new funding round in the near future, and we invite potential investors to engage in early conversations with us."