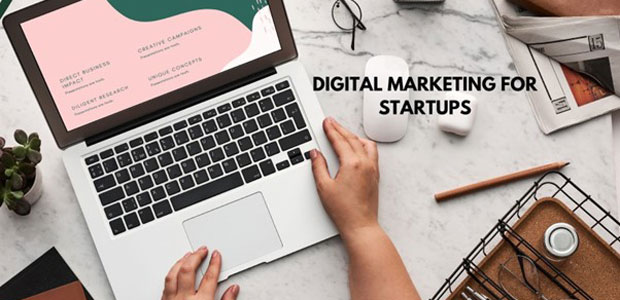 Best Practices for New Firms When It Comes to Digital Marketing for Startups
Digital marketing is leveraging startups and nonprofits in so many ways. Nowadays, starting new ventures doesn't sound as scary as in the age of yellow pages and TV commercials. Organisations, non-profits, and brands do not need brick and mortar setup but just a foul-proof and sustainable digital marketing strategy to flourish.
However, digital marketing has evolved into an extensive niche — especially if you are new. But, with some knowledge and best practices, you will get good bucks for your brand and time.
Let's explore some best practices of digital marketing to kick-start your startup!
Understanding the Personas
We start with this point foremost due to the nature of the argument. Understanding the persona is like laying the groundwork for a digital marketing strategy. When we talk about persona, it includes two aspects: the nature of the business and the target audience.
First, you need to understand your brand, its relevance, and how it impacts people's lives. Then, with that knowledge, you can work on understanding the audience.   
There are several segments that you need to conclude, such as:
Age group and gender of the target audience

What segment of earning class do they fall into

The reason they look for the product/brand/nonprofit  

Most importantly, what social media channels do they use
It helps define great digital marketing for nonprofit organisations or brands. With the roadmap, one can carry out the strategy with success.
Optimising Is Essential
Whenever you hear a digital marketer, they cannot finish a sentence without using SEO in it. And that indeed is as important as they make it seem.
Every time a consumer looks for a particular product or service, your website or service should appear at the top of the search.
The process begins with keyword optimisation. If you want to make your brand the authority of search, use longtail keywords with low competition. Longtail keywords have strong intent.  
There are various tools online with basic packages and free plans to find the right keywords — such as:
Sermrush

Google Search Console

Ahref Keyword Explorer

SECockpit

Keyword tool
Everyone is Blogging for a Reason!
Nowadays, every website has a blog section, whether it is a service, product, or education. Blogging has twofold benefits.
First, it educates the consumer about the brand and how it benefits them. Moreover, if the blog provides the user with the correct information and knowledge, the reader leaves converted.
Second, the blog is the right place to use the targeted keyword. Third, it helps the website gradually rank up and develop authority in search.
But remember, to keep the position maintained in search, startups should focus on having regular updates and additions on the blog.  
Social Media is Your Paradise
The world's population is estimated at roughly 7.7 billion, and

4.6 billion

use social media.  

According to the stats from Statista, an 

average user spends

147 minutes a day

surfing across various social media platforms.
These stats cannot be more clear about how social media has impacted our daily lives. A user indulges on Facebook, Instagram, Twitter, LinkedIn, and Pinterest for their social and entertainment needs on a regular day.
Since you have identified the demography of the client, the next step is to identify what social media platform your target audience uses. 
For example, if your brand targets a varied age group, Facebook is your marketplace. And if your target audience is aged thirteen to thirty, Instagram is the platform where you invest in showcasing your digital marketing campaigns.
Tracking System
In this age of instant gratification, for a brand to sustain itself, it's vital to keep developing and refining. You may be pouring out boundless for social media campaigning, but it wouldn't be worth it if you did not have the results of constant input.
It will soon dry out your resources, and you will have no metrics to analyse. For instance, if you are active on Facebook or Instagram, you can engage with your audiences by using polls and questions.
The direct feedback from the consumer is gold! You can now take the feedback and work on it to develop and work on the problem areas.
Visibility
Out of sight, out of mind, stands true in this digital age.
Even if you are a brand like De Beers, which provides the best quality product and has been around the block for seven decades —people will forget about you. Probably the reason why digital marketing strategists focus on visibility with discipline.
For a successful business with abundant resources, they can manage campaign after campaign for brand visibility.
But for a startup, it is important to map out a strategy to roll out the campaign with equal intervals for visibility and how to market nonprofits. It is best to make a sustainable contingency plan that the brand or nonprofit can sustain to reach its goal.
There are various forms to maintain visibility such as: 
Social media posts

Blogs

Email marketing 

Infographics 

Infomercials

Short-form ads 

Events and greetings 
The best form of engagement is giving your consumer a personalised experience through digital marketing. 
Moreover, the brand should address social issues and manifest itself to its consumers - presence, social responsibility, and consumer engagement are best practices for successful digital marketing.   
Final Word
Like everything, digital marketing has its blessings and curses. The biggest curse one can see is competition.   
All brands and businesses are present here. Not only all brands but the giants who have never-ending expertise, financial, and human resources.   
Don't feel intimidated if your brand falls in the high competition niche. But work on a long-term sustainable plan so that you can continue with digital marketing without having to fold back.  
Another factor that consumer appreciates the most is the transparency and dignity of the word. If the brand is clear about its service to the consumer without making false claims or promises — it can bank on a consumer who is there to stay.