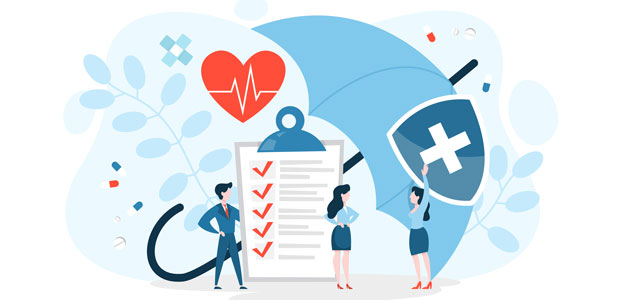 The Best Health Insurance Models for Startups
Finding insurance for your startup is essential for protecting your finances and employees. However, choosing a plan that works for your team and budget can be tricky. Luckily, there are several options available for small businesses.
1. Individual Health Insurance
Since startups have limited capital, offering traditional group health insurance can be a challenge. Subsequently, many are sending their employees to the individual health insurance market. Here, team members can choose a plan that suits their needs, including coverage level and network. 
This insurance model benefits small businesses because it allows them to predict and control health benefit costs. If you decide to partially fund employees through a health savings account or reimbursement arrangement, you'll be able to more accurately define your budget by setting a contribution amount. This allowance will remain consistent throughout their employment so you can plan finances accordingly.
2. Direct Primary Care
If there is room in the budget for small group health insurance, you might consider a direct primary care model. This method involves purchasing a plan directly from a provider who will act as your business's health insurance company. It will charge a monthly, quarterly or annual subscription fee to cover primary care services, including consultations, care coordination and lab work.
Because the retainer still won't cover some services, you may encourage employees to purchase a supplemental, high-deductible plan in case of emergencies. While doing so may put them out a few hundred dollars, this model will save everyone money in the long run and ensure there's enough left over to grow your business.
3. SHOP Marketplace
If your startup has 50 or fewer full-time employees, you might enroll in the Small Business Health Options Program Marketplace. This model is a federally run exchange and part of the Affordable Care Act. Each state has its own marketplace, so you can select the best option for your small business. Pick a metal level, and employees can choose a plan from that category to keep costs low.
Since this option essentially allows you to purchase small group insurance through private operators, it's often an affordable choice for small businesses. Plus, you'll get to peruse startup insurers like Oscar, which incorporates telehealth and other technologies, and Liazon, which caters to small employers that contribute to workers' health coverage.
4. Captive Insurance
Does your business specialise in climbing trees, wielding chainsaws or engaging in other potentially dangerous behaviour? Insurance that will cover these risks may be difficult or expensive to obtain. In this case, you might consider starting your own captive insurance company instead.
This self-funding method minimises claims costs and only requires you to pay for what you use, which can save your startup a substantial amount when you're having a good, accident-free year. Smart investors will also benefit from captive insurance because it gives them a marketable edge and the option to sell the company later on.
5. Peer-to-Peer Insurance
Risk-sharing networks like peer-to-peer insurance are another great alternative to traditional models. Since everyone under a P2P knows each other, there is a disincentive to file unnecessary claims, which can mitigate costs for your startup and the social insurance company. Unlike conventional insurance, peer-to-peer plans offer refunds to their members if there's any left when a coverage period ends.
Of course, P2P insurance could pit employees against one another, especially if one is high-risk while the rest are not. However, the benefits may outweigh this potential disadvantage. After all, most people would rather at least have the chance to get some of their money back rather than toss it all away to a greedy insurance company.
6. Insurance Co-Op
Conversations about health care reform have spurred the development of insurance co-operatives. These payment structures offer affordable plans while continuing to compete with private insurers. Moreover, they're member-owned, which means insured individuals become the true proprietors.
Since co-ops aren't interested in making a profit, they have no tax liabilities or administrative fees, which inevitably keeps costs lower than conventional insurers. Like P2P models, co-ops also spread the risks to a larger group so everyone pays less for more. However, they don't all maintain similar structures, so it's important to analyse each one before making a decision.
Choosing the Best Model
Choosing an insurance policy for your employees is a huge responsibility - one you shouldn't approach casually. Therefore, you must shop around and speak with multiple providers to determine which option is right for you and your company. Consider each model and choose one with prices that will work as your business scales.
As long as you do your research and anticipate future needs, you'll find the best option for you and your employees. Then, all you have to do is focus on expanding your team. If all goes well, you may have to rethink your health insurance model, but that's a different conversation for a later date.