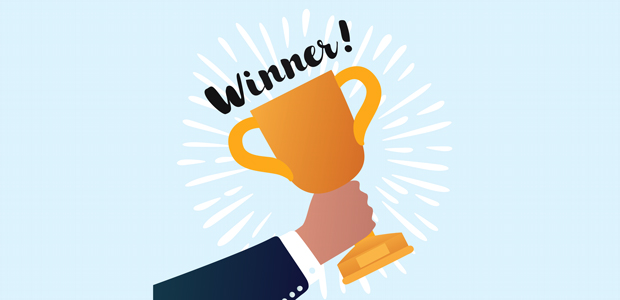 Best crowdfunding platform 2020 awarded to Smartlands
Smartlands has received the 'Best Crowdfunding Platform' award from the fintech breakthrough awards, which recognises the top companies and products in the financial services and technology industry today.
"We are happy that our mission was recognised and honored by such a distinguished organisation," said Smartlands CMO Yaroslava Tkalich. "It's a real pleasure to receive the well-deserved industry praise as a global fintech leader. It's also important that the Award comes from an independent and well-respected third party whose validation of our creativity and hard work will undoubtedly result in even higher awareness of the Smartlands brand."
As an aspiring global investment and digital banking ecosystem for raising equity and funding properties on blockchain, Smartlands has managed to create an asset token issuance platform based on the regulated segment of the Stellar blockchain in a little over two years. The goal of the project is to bring together asset owners and investors by creating highly liquid securities backed by fractional ownership of digital shares in multiple asset classes.
Smartlands is focusing exclusively on high-quality issuers who are looking to launch their offerings on blockchain. Back in Decemeber Smartlands announced it's joint effort with UK Sotheby's International Realty to experiment with tokenising exclusive luxury properties, and now the first joint project is underway: Smartlands together with UK Sotheby's International Realty will tokenise a luxury duplex apartment in London's Lillie, which goes to show that we are fully equipped to help businesses specialising in equity and properties scale by making the process as seamless and elegant as possible.
"With the upcoming equity raise we are about to list on Seedrs, the Award is twice as symbolic," commented Ilia Obraztsov, Smartlands CEO. "It shows that our message has been heard: we are solving difficult problems for the industry at large and particularly for asset owners looking to tokenise their assets. For an asset owner/token issuer to take it upon themselves and look for a suitable issuance platform, go through compliance procedures, take care of the legal items, market their tokenised asset properly, etc. is extremely time consuming and tech-intensive. The process requires a very specific expertise in multiple fields which we possess and are ready to share with our customers."
Smartlands has the technological edge and enough brain power to assist anyone with entering the massive market for tokenised assets. The company is ready to provide a comprehensive customer experience with reliable cross border trading, shorter settlement times, lightning speed transactions, fast approval process powered by Onfido – all to lead issuers and investors to thundering achievements.