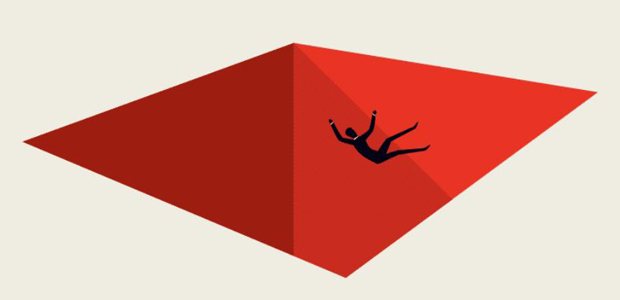 The best brand responses to COVID and what learn from them
In Part One of our Crisis Series, we looked at how brand purpose can be a powerful tool when navigating a crisis. Now in Part Two, we are taking a look at how brands reacted during the onset of the COVID crisis and how these lessons can be applied to building a resilient brand no matter the crisis. We'll look closer at how to best react using brand personality and values.
DON'T BECOME A CRISIS CLICHE
When the virus first hit there was a panic and a sea of similar responses with sombre background music and undifferentiated brand messages like "We're here for you in these unprecedented times." Forsman & Bodenfors – How to be sure (when you can't be sure of anything).
What has now become a cliche, was the initial knee jerk response to COVID19 by every brand.
"But how are you supposed to respond? How can you possibly stand out when you are addressing the same crisis as every other business? Surely you will inevitably look and sound the same. Is it even possible to retain your brand's unique identity?"
I hear you ask.
Yes! By using and implementing your branding holistically! After all, branding is about differentiation.
"But this is a time of crisis and not a time where you have the leisure of tinkering with your brand!"
I hear you. But branding is there to help you in times precisely like these. It is not just a branding exercise to sit in a guideline manual. Rather it is an outline of behaviours and communication guidelines to help you navigate these perilous waters.
WORKING FROM WHAT WE DO KNOW
Times of uncertainty breeds fear of the unknown, so it's best to work from what we do know, namely our own brand; its purpose, values, and personality.
We've already addressed brand purpose in Part One, now we'll take a look at values and personality.
Just as people react from a place of who they truly are, so too should a brand react from a place of their core values in times of crisis. We should use our brand as a blueprint to navigate our behaviour and communication.
The outline of our brand was created to help us see a way forward and gives us a sense of direction.
EXAMPLES OF THE BEST COVID SURVIVING THE BRANDS
Now that we have the benefit of hindsight it is a good time to look back and access what worked for brands, what can we learn from them. We can apply these lessons to our businesses for the next crisis, be it the recession or otherwise.
BEING GUIDED BY OUR BRAND VALUES
Whilst in the midst of a crisis, we saw everyone springing into action. You may have been hesitant about jumping on the bandwagon. After all, it's vital that your actions do not become disconnected with your brand's identity. So, how can you stay true to who you really are ensuring you don't lose sight of what you stand for? 
This will be different for every brand. But it is what makes your actions in a crisis authentic. They are your non-negotiables principles.
If we understand and articulate our values clearly; so that we know what they mean and why they are so important, they can begin to shape how we behave.
Let's take a look at the restaurant example again. Job roles were reshaped to maintain staff; waiters became delivery men/women and so were not made redundant. The core value here is that of 'people'. Valuing people both inside (staff) and outside (customers) of the company.
Here's an example from Pizza Express basing their pivot on what they value; family.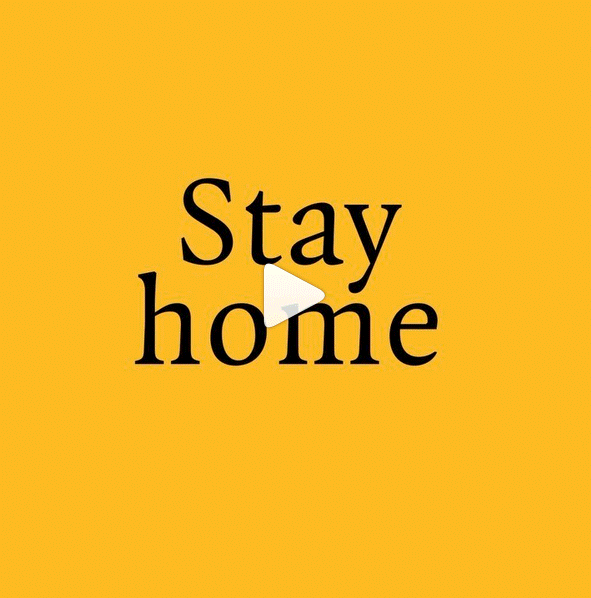 "Businesses shifting their content strategy during COVID-19, Pizza Express has embraced its identity as a family-oriented brand.
The brand has suggested ideas of activities and games to keep children and adults alike entertained during the lockdown while promoting their range of products available in supermarkets." - The Drum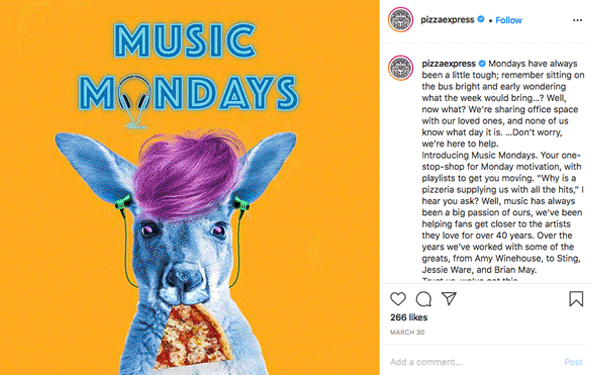 Here we can see the company's brand value is family. Therefore these actions of family games from a pizza restaurant did not feel disconnected to the brand.
Values Exercise
What are your non-negotiable principles?

What does your brand say about what you value?

How will your values shape your company behaviour during the recession?

How can your values guide your actions as a company during the recession?
PERSONALITY IS RECOGNISED BY YOUR CUSTOMERS
Your brand's personality can be summed up by one to two brand attributes that drive how you do things differently. It is how you show up on your best day. How you do things when you are nailing it. The key thing here is to look for descriptive words that shape this behaviour.
Brewdog is a brand that became famous for how it reacted during the crisis: by turning its brewery based business into a hand sanitiser manufacturer.
As we already discussed brand purpose in great depth in Part One, we want to look at how having a strong purpose informs the personality of the brand and shapes its characteristics.
Looking at Brewdogs manifesto we can see how they act according to their caring personality. They care about the people they serve both internally and externally, this shapes their personality and in turn, their behaviour.
"Our brand is not just our identity, it encompasses our entire purpose. People don't care either about our beer or our PR activities. They care about our entire entity. Our status as an employer, the values we stand for, and our collaboration with breweries. Who we are and why we are here. We believe the brand is shaped by our customers, our equity partners, and our employees. This perception of us is what shapes our brand. Which is why anything other than sticking to our mission and values is brand suicide."
Personality Exercise 1
How does your purpose inform your personality?

Think about if your company was a

person

who would it be?

List 5

characteristics

of this personality

How would this person

behave during

a crisis?

What

actions

can you list for your company in line with your brand personality during the recession?
Three Additional Attributes to Your Personality for Communicating in a Crisis
As we get used to lockdown, communication will need to remain understanding and empathic as the recession starts to affect our customers.
The best way to continue to communicate in times like these is with empathy, generosity, and community. This will apply when the recession goes into full swing and people tighten their purse strings.
Empathy

– Showing an understanding and respect for what people are going through

Generosity

– Thinking how we can help versus what we want. How can we lead?

Community

– Increase connection with audiences even if it is just digital. Also a connection with people who work in and around the brand, inspiring a sense of connection and collaboration at this time.
Here's a great example from Timpson during COVID who took the opportunity to genuinely and authentically connect and support their people.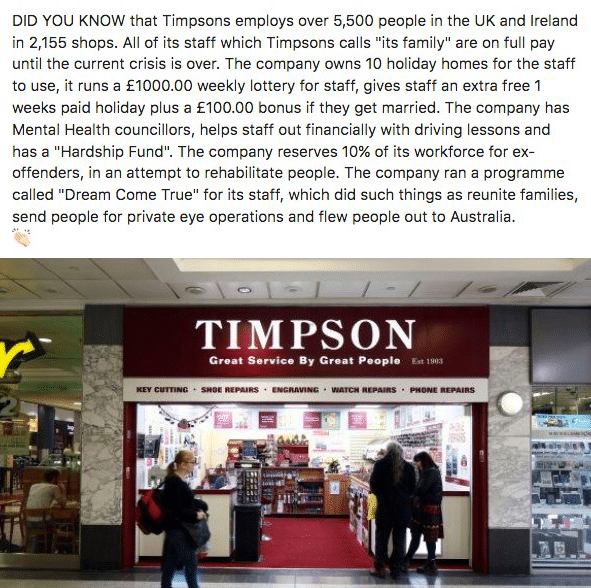 Branding is a feeling about the company that affects both customers and staff equally. Making a difference in people's lives in hard times will certainly be remembered. And in turn, it will raise their brand profile in the hearts and minds of their customers.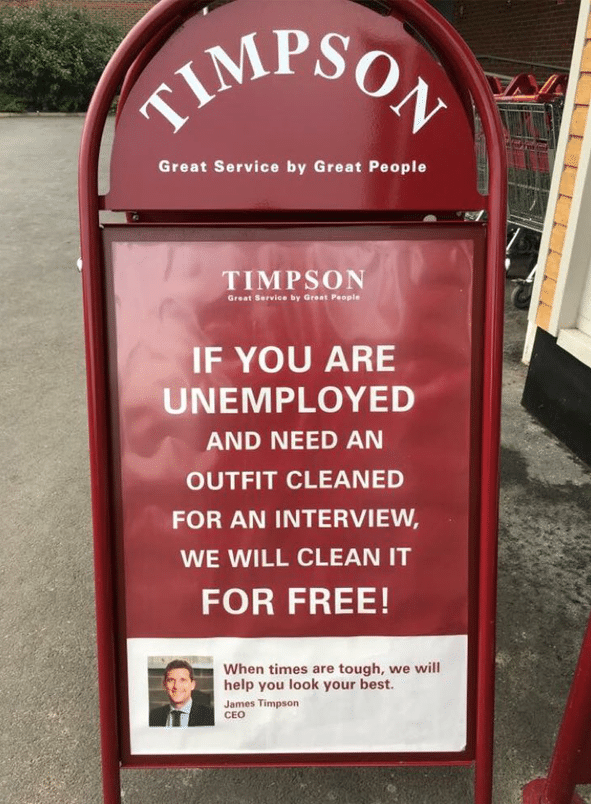 Here is another fantastic very recent example from Burger King. It's a showcase of empathy, community and compassion and is very relevant to the recession and the struggles in the hospitality industry.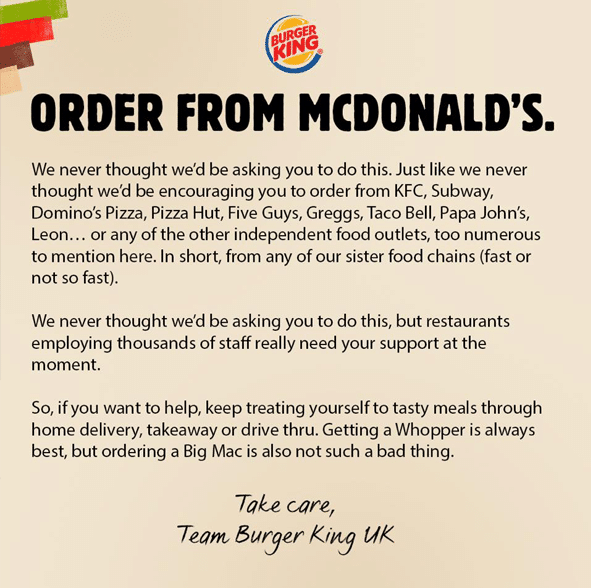 It's these types of genuine and heartfelt brand-building gestures that make some brands stand out and be remembered when the dust settles.
A clear purpose and knowing what your brand values are, will shape your company's behaviour – whether that's expressed through community initiatives or the personality in your messaging.
Personality Exercise 2
List 10 ways your company could show

empathy

during the recession

List 10 ways your company could show

generosity

during the recession

List 10 ways your company could show

community

during the recession
CONCLUSION
Businesses with strong values and personality simply had to continue being themselves when lockdown started. And these aspects of branding will serve them well preparing for the oncoming recession.
In times of crisis, people want brands to be truthful, useful and have a voice. But to do this authentically will mean your actions are aligned to your brand's purpose, values and personality.
Stay tuned for Part Three on emerging markets. You can find Part One here.
If you need help crafting, shaping or articulating your brands personality or values, you can find out more at Muneebah Creative.