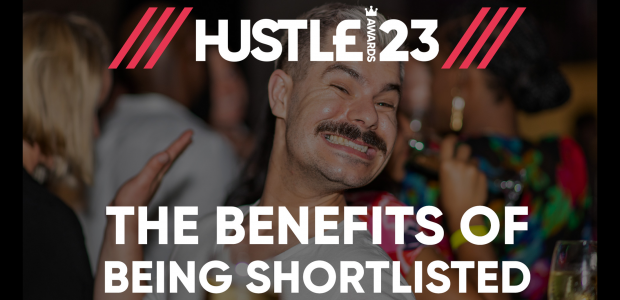 The benefits of being shortlisted!
Being shortlisted offers tremendous benefits to your business, so if 'not' winning phases you, stop right there. Let us tell you what being shortlisted can do for your business!
//CREDIBILITY
The Hustle Awards is looked upon as THE certificate of excellence. It is the industry's highest accolade. Winning will raise the credibility of your company, brand, and products when it comes to securing funding.
//BRAND VISIBILITY AND PR
Branding does not begin and end at the event itself. Your business will be exposed to many PR and marketing opportunities globally, across a six-month (or more) window – plus, one you can piggyback on too.
//NEW BUSINESS
New customers are looking for endorsement from third parties. With the brand credibility and visibility comes associated with the Hustle Awards – new business will come.
//IMPROVE MORALE
Being shortlisted creates a buzz amongst shortlisted businesses. It shows their efforts are being recognised which can improve engagement, productivity, and wellbeing.
//TALENT
It is a competitive market out there. Being shortlisted endorses you, plus allows you to shout from the rooftops that you are a company to watch or one to work for, helping you attract and retain the best people.
Make sure you take advantage of all these FREE benefits.
Entry deadline 31st March
ENTER NOW https://hustle-awards.evessiocloud.com/2023/en/page/categories
Find out more https://thehustleawards.co.uk/
#HustleAwards #ShowMeSomeHustle #Hustlers