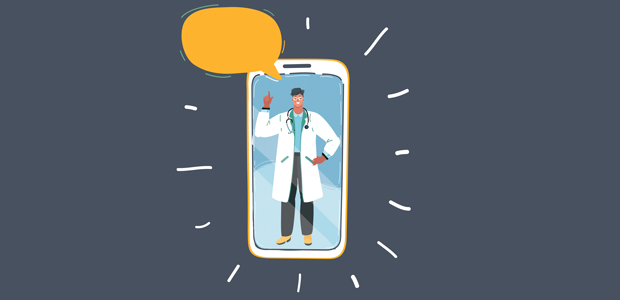 Becoming an essential worker in the current climate
Echo is an online NHS pharmacy which allows patients to order prescriptions directly to their door - and during COVID this has been invaluable for people who are self-isolating and can't risk a trip to bricks-and-mortar pharmacies for the sake of their health. Ana Maria Ciubotaru, Operations Manager at Echo spoke to Startups Magazine about how the team have had to work extraordinarily hard, shifting dispensing and dispatching operations to 24 hours a day, six days a week. 
Echo was founded in 2015 by two life-long patients in need of prescriptions themselves. It is a service that lets people easily order NHS prescriptions and get medicine delivered to their door. Reminders tell you when to take your medicines and when you are about to run out. It works with all NHS England GPs, with medicine delivered for free to patients at home, work, or to one of over 10,000 Click & Collect points nationally.  
Echo's mission is to simplify pharmacy, helping people get, take and manage their medicine. By improving medicines adherence, Echo helps keep patients healthy and reduces stress on the NHS.
Tell me a bit about you, your background and why you joined Echo a few years ago?
"I was born in Romania and currently live in London; having grown up and studied pharmacy in Romania, I decided there was more to learn about the world and undertook an Erasmus course in Italy. I arrived there without knowing the language and had to learn quickly to keep up! I then did a second Erasmus placement in a pharmacy in London back in 2014 and I absolutely loved it. I noticed there was a much more structured system in place and that pharmacists are viewed differently - the profession is seen as much more than just selling medicines.

After graduating from Pharmacy School, I returned to the UK in 2016, did my Pharmacy degree transfer and later that year I started working as a Locum Pharmacist.

A year later one of the Pharmacists that I had worked with during my Erasmus placement got in touch to ask if I am interested in a job at Echo. So I went to the office in Shepherd's Bush to check it out and I instantly loved the concept. I got a feel for the company's mission right away and chose Echo knowing that while nothing can replace face-to-face pharmacy,  there were patients out there who urgently needed the services of an online pharmacy. At first, I was unsure about working for a startup, but I chose Echo for the opportunity to do something special and different for patients - and what a good choice had I made! 
One year after joining I took over the pharmacy Team Leader role and later on I became one of the Operations Managers."
What challenges have you faced along the way?

 
"I have seen Echo growing from 10,000 dispatches a month to 10,000 dispatches a day. It is absolutely amazing to see that happening but it can also become overwhelming if you don't adapt quick enough to business needs, to new ways of working, people joining and leaving. Self-development had to be accelerated, so my role could stay relevant to the company's growing stages. What works with a team of 50 doesn't work anymore with a team of 160."
How have you guys had to adapt in the COVID-19 climate? 
"Firstly, new safety measures had to be put in place. Since we had our team on the ground, a lot of changes have been implemented to keep everyone safe: we started new shift patterns to make sure we separate what used to be 1 group, into 3 separate groups, we started staggering the breaks, we implemented social distancing measures, visors and gloves have been made accessible to the team, and we are continuously encouraging everyone to wash hands frequently and use hand sanitizer gel. 
We also had to make a lot of changes and adjustments in order to increase operations capacity. Echo now has over 200 000 nominated users and the packs of medicine dispatched in March 2020 was up 87% from January. Honestly, it's been humbling to see how much effort the entire team has put into keeping everything afloat. 
100 new people joined Operations during this time, many of whom are in my team. Processes like onboarding, training, progress tracking had to also be kept in check so we can ensure that the team values are preserved. 
But despite the pressure, the beauty about growth is that it opens up new opportunities for people. Since the team has grown three times bigger we had to adjust our team structure which created new leadership roles, a great opportunity for both internal and external candidates."
How would you describe the last 6 weeks?
"It is very challenging, I have to admit. But we are here having one single goal, to help our patients."
What do you have planned for the future?
"Continue to adapt, learn and remain as flexible as possible in this time. We are growing and changing in an unprecedented way and we need to do everything we can to provide the best service for those who need it."
Do you have any advice for other startups?
"I believe that no matter what the startup is, its mission has to be embedded in people, and the people have to be driven by that mission. Money will become a 'side effect' eventually. 
A team formed by 'process followers' will not bring much to the table, at least not in the early stages. You want a team to be capable of figuring out those processes, to be problem-solvers and to embrace change…
A startup is all about learning, continuous improvement and pivoting at the right time."