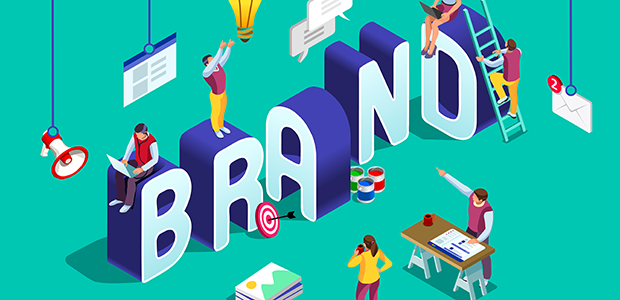 Balancing brand belief with business reality
It may seem a bit late in the day to be writing about 'brand purpose' – tons of inspiring thinkers, brand gurus and marketers have done that already. It's over a decade since Simon Sinek's inspiring golden circle diagram and David Hieatt's Do Purpose book. Yet, what they say about having an underlying 'why' or 'cause' holds true – it's compelling because it's so ludicrously simple.
Let's be honest: it's hard not to be cynical when Coca Cola state their purpose is "To refresh the world in mind, body, and spirit. To inspire moments of optimism and happiness." But that doesn't mean I won't pop open a can now and again. Coke isn't the only behemoth brand that has a retrofitted purpose statement that most probably carries little meaning. The flipside is notable brands that endeavour to live by theirs. Patagonia is one of them. The result is they develop a large yet core group of fans who are more than just consumers; they are willing to pay a premium – even for a second-hand product – which speaks volumes about their shared values with the brand.
Today, a brand's purpose has become a two-way conversation. However now it's more about the impact your purpose has rather than the existence of it. For larger organisations the demands to be seen to be doing good can no longer be tokenistic. Doing-good is an expectation, not a nice to have.
Early-stage brands often know this. Our most fruitful partnerships are often collaborations with founders who hold a strong belief; we help them articulate it, so it becomes a strong point of reference. That belief might be about the ethics behind the chocolate you eat or how ethnicity has a direct impact on your skin type. These aren't – nor should they be expected to be – world changing solutions, but they are authentic. Their strength lies in aligning their vision with the way they do business.
Brands that are challenging what exists or has gone before have a significant advantage when talking about belief or purpose. They are often rethinking how a brand can offer value beyond having a good product. The bigger hurdle is how to stay true to your beliefs and balance them with being commercially viable. In the first few years of a brand's life, there are multiple business challenges – gaining sufficient traction, finding your audience: in short, selling.
Here are some creative-led considerations when thinking about how your brand can leverage the power of purposeful belief:
Look outward as well as inward
As a founder, your belief, your cause, or your purpose, need to overlap with values and the needs of the audience you want to attract. At the start it's all about you, but to scale and be commercially viable means looking outward at the needs and desires of the day – or the ones that are just around the corner. Commodity is a fragrance brand that understands an increasing amount of people are shopping online, while their challenge is buying something you can't smell, their underlying belief that fragrance should be more easily understood has driven them to develop a concept and content that solves that problem. 'Scent Space' is an easier way of understanding fragrance projection, the collection is split into trilogies: Personal, Expressive and Bold which allows the consumer to choose a fragrance based on how strong they want it to be. They also have a docu-series called Commodity TV where the founder communicates different aspects of the brand from the inside.
Purpose only elevates a good product
While we live in an era of purpose, don't be fooled into thinking that your brand can succeed without having the staple of a good product. There are many ingredients that contribute to the growth of a brand. While a good product is crucial and a thoughtful well-expressed brand is another, a strong belief will further elevate features and benefits. Knowing that the chocolate you buy from Zora or Tony's Chocolonley is also benefiting the farmers who harvest the cocoa makes it taste even more delicious. It becomes chocolate to feel good about.
Use emotive language (as well as the visual) to express your belief
A strong belief or purpose should be emotively expressed through language. Uskees is a great example of this: as a men's fashion brand, messages such as 'Decades not seasons', 'Made to be worn', and 'Set your own pace' form part of their brand manifesto. It's an outward reflection of their cause that augments their offer. Price and quality play into any purchasing decision but we also buy with our emotions.
Don't just play out your purpose
Being a commercially viable brand means communicating in ways that are distinct and compelling. Yes, you have your cause but it's a foundation not a solution in itself. The mortgage broker Habito is a great example – their purpose of 'helping people find home' may be their north star, but their brand expression is atypical and unexpected – exaggerated dream-inspired, heavenly visual language combined with an effortless user-experience. It's tackling the fundamental truth that mortgages are incredibly stressful and resonates with people who want to feel they can be in control of the process.
As a founder looking to scale, think hard about your belief, cause, or purpose. It doesn't have to be some outlandish, macro 'change the world' prompt to action, but it should be genuine and something you can stand by. Getting it right will help you build the right team and give meaning and a sense of authority to your brand, while demonstrating to your tribe and consumers that you are working with them to improve their lives and their world.