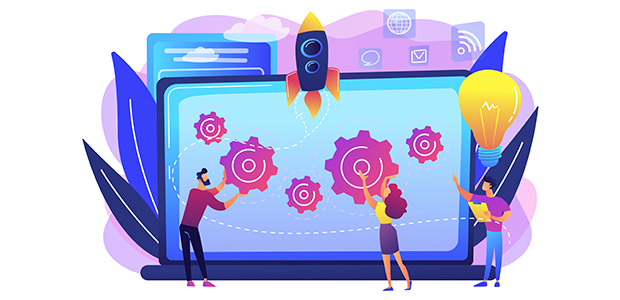 AWS announces Emerging Technologies Accelerator cohort
Amazon Web Services (AWS) has announced the 20 companies that have been selected to participate in the first cohort of the AWS Emerging Technologies Accelerator.
The AWS Emerging Technologies Accelerator is specifically designed for pre-seed-stage to series A startups in the UK and Ireland to support their business development. The cohort includes early-stage UK and Ireland-based startups operating in emerging technologies such as AI, machine learning and generative AI, blockchain, web3, and IoT.
Sam Edge, Global Head of Fintech for Startups at Amazon Web Services stated: "At AWS we are leveraging our deep experience with emerging technologies such as AI, IoT, and web3 to help startups redefine their products and reshape customer experiences. This accelerator programme gives early-stage entrepreneurs access to AWS experts and technology, along with hands-on guidance for building, marketing, and selling their products. By levelling the playing field for startups and democratising access to AWS Cloud technologies, we enable these businesses to accelerate their growth."
The first cohort of the AWS Emerging Technologies Accelerator includes:
Ask Clara

Aux

deepsearch labs

Ensemble Analytics

EVware

Frontdoor Labs

Immersive Finance

Klink Finance

Leo CybSec LTD

Mapilio

MosaiQ Labs

Multiply

NLSQL LIMITED

OnlineApplication

Palqee Technologies

Psyrin

SUN ZU Lab

Symbiotix Health

Teknobuilt

Xenos Bio
The AWS Emerging Technologies Accelerator aims to support startups across industries, offering resources to accelerate their growth, including access to cloud support and industry specialists, fundraising tools and support, business strategy sessions, and the accepted startups will get up to $25,000, and the winner up to $100,000 in AWS Activate credits. The selected cohort will also have access to a wide community and network of VCs, and compliance, technology, and innovation experts.
Startups working with AWS can access the broadest and deepest set of capabilities of any cloud provider. AWS has been continually expanding its services to support virtually any cloud workload, and it now has more than 200 fully featured services, including emerging technologies such as ML and AI, IoT, and virtual and augmented reality.
Accelerator participants will benefit from an online programme running across the next four weeks, with access to expertise across technical and business skills, mentorship, networking, as well as training to grow successful emerging technology companies underpinned by the cloud. 
Earlier this year, AWS also announced the global AWS Generative AI Accelerator (and later, its cohort), a 10-week programme that was designed to take the most promising generative AI startups around the globe to the next level.
Commenting on being accepted into the cohort, Edwin Wong, CEO and Co-Founder, Pysrin, said: "We applied for the AWS Emerging Technologies Accelerator because it was a clear opportunity to work with veterans and experts at the forefront of technological innovation. We're confident the programme's guidance and multitude of benefits will accelerate our mission of improving mental healthcare with our ML-centric products."
"Taking part in the AWS Emerging Technologies Accelerator programme means we get access to specialised AWS solution architects to help the development of our platform, which extracts and transforms medical data into interoperable formats for multiple end-use applications. We look forward to deepening our relationship with AWS and discovering new AWS technologies that will enable the Symbiotix platform to facilitate and streamline medical data transactions," said Chas Dabhia CEO and Founder, Symbiotix.
Anas Amer, Co-Founder-CTO/CPO of LeoCybSec, added: "Amidst the rise of AI-powered tactics by cybercriminals, and growing privacy concerns, we joined the AWS Emerging Technologies Accelerator programme to advance our AI-powered Security Operations Centre as a Service. By taking part in the programme we are able to leverage AWS's technology and expertise, which is essential in crafting state-of-the-art cybersecurity solutions that ensure businesses can defend against AI-enabled threats and safeguard their sensitive data."