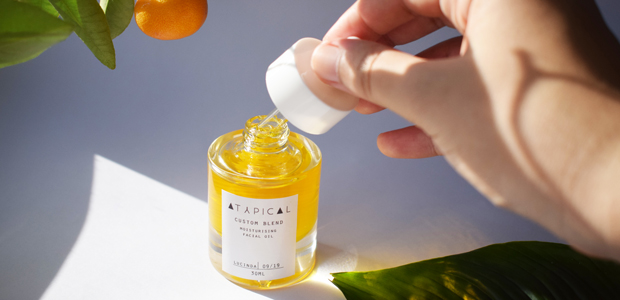 Award-winning skincare to redefine industry with AI
Atypical is combining the finest natural ingredients with cutting edge customisation technology to create luxury bespoke skincare. Each product is individually made and personalised to suit individual skin types, skin goals and lifestyles. Empowering people to co-create their own skincare products with the help of Atypical Cosmetic's clever customisation algorithm, using real data to create a bespoke product that helps meet their skin goals.
Founded in 2019 by Marwa Ebrahim, an award-winning product designer who struggled with skin sensitivity. Finding skincare products with specific ingredients seemed impossible and identifying the right products to use was just as difficult.
"We want to bring skincare into the 21st century. After I discovered how difficult it was to actually find out the active ingredients in most skincare, I realised I had to change things. I studied formulation and partnered with AI specialists and skincare experts to make Atypical a reality." says Marwa Ebrahim founder of Atypical Cosmetics.
The majority of skincare companies store products for months or even years before selling them. Atypical products are freshly made to order, not only to meet the specific customer's needs, but also to ensure ingredients are at their most active and beneficial.
Each blend includes up to 20 natural ingredients specifically selected for their various skin benefitting properties. Including rosehip oil for brightening through to broccoli seed oil for its antioxidant and anti-aging properties.
Beautifully designed and sustainably packaged,100% natural, vegan and palm oil-free.
"From customising my personalised oil blend to receiving it beautifully packaged with my name on...To using and enjoying the oil has been a truly unique experience! The oil itself is lightweight and absorbs into the skin like a dream leaving it invigorated...I love it!" says beauty blogger, Carla Pitts.
Following positive feedback and retailer interest, their first products, the Atypical Face Oil and Atypical Cleanser will be available for pre-order on Kickstarter. The crowdfunding campaign starts 11 March 2020 and runs through to 11 April 2020. Pricing begins at a special price £65 per bottle with options to receive a subscription or buy multiples at a special Kickstarter price.