Arthur Daley watch out, heycar is shaking up the used car industry
We're all familiar with the stigma surrounding the process of buying a second-hand car. The perilous pitfalls associated with used cars and their salespeople were made infamous by the dodgy wheeler dealer Arthur Daley in the 1980s TV show 'Minder'.
The opinion of consumers towards the used car market hasn't changed all that much over the last three decades, however, a startup looking to shake things up is heycar, a new online marketplace for used cars that launched in the UK on 14th August. heycar.co.uk is on a mission to bring greater trust and transparency to one of the UK economy's largest retail sectors.
The brand aim to do this by creating a superior user experience for consumers and dealers, launching with an inventory of over 100,000 listed vehicles from nearly 50 brands across 1,400 dealerships - only listing vehicles that are under eight years old, have less than 100,000 miles on the clock and come with a warranty.
The Society of Motor Manufacturers and Traders (SMMT) puts the value of the UK used car industry at £50bn. And the UK used car finance point of sale market is valued at £17.6bn by the Finance and Leasing Association.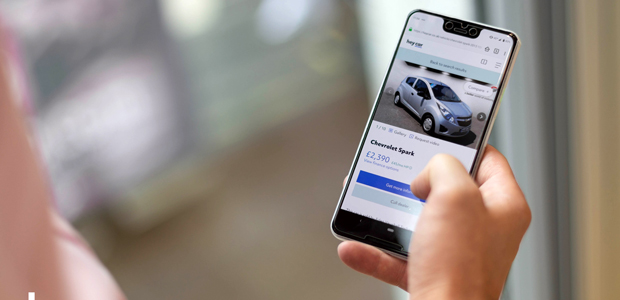 Speaking at the heycar launch event in London, CEO Mat Moakes commented: "The UK used car industry is worth £50bn, yet it works inefficiently for consumers and dealers. Buying a used car can be like a lottery, you don't know what you'll get. Existing websites are often cluttered with ads, eroding consumer trust. Dealers are burdened with rising fees for listing used cars online, squeezing their margins without a guarantee of leads or sales.
"There are eight million used cars being bought each year. However, we conducted some research that revealed that people find it harder to decide on a used car than it is to get a mortgage or decide where to live, so when you consider that is happening eight million times a year, it's a big event for people, yet people still have this real inner fear of getting ripped off.
"We've developed heycar to solve these pain points. We'll offer a simpler, more effective solution for both used car buyers and dealers. Our site will be ad-free, improving transparency and consumer trust. heycar won't charge dealers a listing fee, encouraging them to display all their best quality stock. After the launch phase we will charge on a lead-generation basis, guaranteeing a win-win for our dealer partners."
Dealers have a lot of high-quality used cars to sell but are currently paying significant upfront fees to have them listed on websites with no guarantee of selling them. "We want to provide a platform that matches the two entities together," said Moakes.
The business launched in Germany in 2017, based out of Berlin, and was originally a Volkswagen brainchild. There was a recognition within the organisation that whilst it was playing a key role in the new car market, it hadn't done all that much in the used car space. And so, it gauged feedback from customers and saw an opportunity to simplify things from both a customer and a dealer perspective. Following the launch Daimler invested in the company around six months later.
Discussing the heycar model, Moakes continued: "If you were to compare heycar to other sites in the market, there's no private sellers and all our cars have been quality checked - records are accurate so there's a real stamp of approval. We have established industry relationships through Volkswagen and Daimler, so we're able to vet the dealers quite closely based on their reputation and track record."
Dealer's on the heycar platform are only charged by lead rather than the number of cars listed, which encourages dealers to generate quality leads.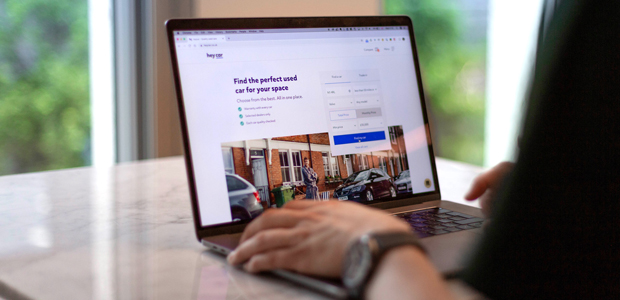 "If you were to look at some competitor sites, you'll find that not all a dealer's stock will be listed and that's because they are charged to advertise, rather than being charged per lead or sale," added Moakes, "Dealers' biggest anxiety is potentially paying for something that they might not be getting.
"We encourage dealers to list as many cars as they've got that meet our quality criteria. Then if someone expresses an interest in a car, and we've helped match the customer and the dealer together, it's then that we add a charge.
"By creating a really simple charging model based on leads, and by having different types of quality leads for dealers that help them understand who's looking at a car and what they might be interested in, all helps to create a better experience.
"We don't have any ads at all – we keep the site very clean in order to focus customers on the important things like the quality and spec of the vehicles, and clear finance options. For example, we're the first site in the UK that links a PCP and hire purchase quote together on every vehicle that's eligible, and that's very different from what's available now."
The German operation took the market by storm following its 2017 launch and there are now over 400,000 cars listed on the German site. With the UK the second largest car market in Europe, it's a really attractive time for heycar to enter the UK market.
"We spent a lot of time making sure that what we have is different in the market and appeals to people," Moakes added. "Where to base yourself, ensuring you get the right talent on board, and the right brand positioning are all important but if you don't answer the really simplistic question of what do people want and distil it down into something that works, then the rest doesn't really matter."
When setting up heycar in the UK, the company had all the regular startup challenges related to setting up a business at pace. "It was important that we set the business up to super-scale from scratch and get the business moving," added Moakes
"Because we've been jointly funded by Volkswagen and Daimler there isn't solely one huge organisation's blood and DNA that makes up the company and as such, we're able to create a completely different startup culture."
Volkswagen worked with BCG Digital Ventures (a venture capital and growth equity incubation firm) to incubate the idea and form it into an early stage business that the team could take forward. "That's why we've started off in the BCG building," Moakes added. "We'll be moving out in the next few weeks but being here has really enabled us to get a good mix of the type of talent that a company like BCG attracts, to really get the company going as we recruit and transition into a stand-alone startup."
"We certainly see ourselves as disrupters in the automotive space. It's a market that has been a lottery for consumers for a long time and we believe we have a proposition that will do a really good job of reducing the complexity in the market for both consumers and dealers, which we will make more advanced as we move forward. So we predict that we'll make a real impact over the next 18 months or two years."