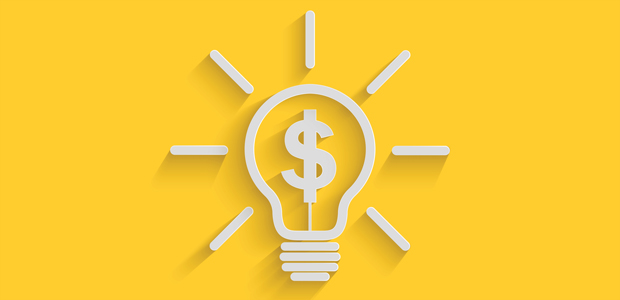 Are you a fintech on the hunt for finance?
TapTrip is an award-winning online travel management company, founded in 2018 by Thomas Young, Neil Ruth and Jack Timblin. It was the first ever travel tech (and Manchester-based) company to be accepted onto the Barclays powered by Techstars accelerator. Here, two of the founders, Neil and Thomas share some tips for FinTech startups on the hunt for finance.
Neil started by explaining: "TapTrip isn't a FinTech startup as such, but we do see ourselves as a sidekick, cape included, to the financial services sector and we are in talks with some big names in the industry about working together.
"Where does the cross over lie between travel and finance? Well, we believe the purpose of business travel transcends all industries. It's important for business to approach business travel with a sense of financial understanding and with access to data that informs decisions, and businesses are now more than ever, looking to their banks for value added support and that includes across business travel. 
"Despite the horrendous year the travel sector has experienced, we do believe it will return and when it was does we already know the power travel has to facilitate business growth. What TapTrip does is pack everything SMEs need to book and manage travel into one easy-to-use platform and that can then sit alongside, or inside, banking services, allowing financial institutions to help their customers to feel prepared for travel again.
"We're lucky that travel does impact and intersect with so many industries because it has helped us to avoid being pigeonholed when raising finance and it's allowed us to diversify during the pandemic when corporate travel was crucified, so huge tip there to pass on to fellow startups: a niche isn't always the best idea."
How do FinTech startups raise money?
Thomas said: "In the UK, startups have access to one of the world's number one locations for raising money. With London being a financial powerhouse, startups have access to the funds needed to raise capital if they show the right potential, traction and present a compelling story.
"We have a large angel investor pool in the UK to help startups get off the ground. These investors have access to the SEIS and EIS tax schemes, which provides angel investors with up to a 50% tax break as an incentive to invest into startups. There are also a lot of angel syndicates you can raise from to do this.
"Outside of that, there's a countless number of VCs (venture capitalists) throughout the country and an abundance of family offices. For the earliest stage startups, there are also plenty of startup accelerators to access
"TapTrip is actually my third startup and I've raised funding for all three. With my first company, this was through Oxford Technology Management when I was 18. To be honest, it was pure luck; I really didn't know what I was doing, but I learnt from my mistakes and then found a mentor to help me raise. Luckily I created a solid relationship with Tim Dempsey from Epiphany Capital. I messaged him out of the blue asking if he would meet up for 15 minutes over a Diet Coke (I noticed it was his favourite drink on his Twitter – top tip!), he gave me 30 minutes and the rest is history. Tim's full-time career is raising funding and over the years we have built a really strong partnership.
"With Taptrip, I've guided the business through several rounds of finance, starting with our first injection of £150k in May 2018, which was our pre-seed round raised from Founders Factory and angel John Fontein.  We then raised a seed round in April 2019 from SFC Capital, ATPI (which is one of the world's largest travel management companies) and a number of angel investors. A third small round followed in September 2019 to take part in the Barclays Accelerator powered by Techstars in NYC, with investment from Techstars, Barclays and angel investor Chris Adelsbach and then, most recently, we raised a venture round of £1.72 million in June 2020 from Barclays Ventures, Techstars Ventures and again ATPI."
Top tips for startups
Thomas added: "Looking back, it's been an incredible learning journey full of trial and error and I'm always happy to share my findings with other startups to help them on the road to success. My biggest tip is definitely don't start raising too early; focus instead on validating your business. Find ways to make it fail. If it doesn't fail, great! Keep building, get traction and then raise funding if you want to. The last thing you want to do is build a company that doesn't solve a problem and always make sure the problem you are solving is evident, massive and can lead to a profitable and scalable business."