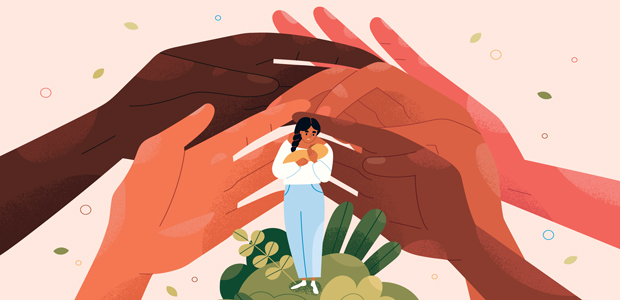 The app to help with the challenges of parenthood
Spotting a gap in the market, Steph Desmond and Binky Felstead, decided to launch bloss - the home of parenting experts. bloss is on a mission to connect men, women and carers with some of the world's most credible, trusted professionals at the touch of a button. We spoke to Steph to learn more about her journey and what bloss wants to achieve. 
Learning about Steph and her life
I left a career in finance after seeing the potential of Uber. First 100 employee globally and number 3 of the founding UK team, I headed up all things rider and grew the platform from just one car full every hour in London, launching Uber in several UK cities to become the dominant market leader globally.
Uber ignited my love affair with startup life and after leaving to have my firstborn, I soon became an early stage tech investor and advisor, with plenty of experience scaling good ideas into great businesses. This led me to building bloss, the 'home of parenting experts', founded due to the lack of credible information available for parents online. 
What made you start Bloss?
As a mother of 3, it's safe to say I understand the challenges parents face when seeking expertise at any stage! My parenting journey started off tough from being diagnosed with PCOS after many months of trying to conceive to embarking on my IVF journey for my first two children. Usually I'd turn to friends and family for recommendations but with no one else going through IVF at the same time, I had no choice but to look for advice and support online. I spent hours googling and sifting through anecdotal advice from other mums, rather than qualified experts. If trying to conceive wasn't hard enough, becoming a parent brought many more experts to the fold such as cranial osteopaths, allergy specialists, dietitians, paediatricians, sleep specialists, reflux and more. My eldest is now 4 years old and if I've learnt anything, it's that no child is the same - I know I'm just getting started!
With Bloss, we help you discover easily digestible advice from over 200 qualified experts. We're a one-stop-shop of trustworthy and user-rated experts who parents-to-be, parents and caregivers can now easily discover and interact with at the touch of a button. We make what is an extremely challenging journey of highs and lows that little bit easier; book physical and virtual consultations, snack on free bitesize advice, download resources and chat with your community of experts to help navigate your entire parenting journey from trying to conceive to parenting teenagers. There has never been an easier way to find help, all in one place. 
Why do you think a platform like this is needed?
The internet is a minefield of information, much of it anecdotal and often incorrect, you have to spend a long time researching in order to find a qualified expert that you trust enough to connect with. Internet aside, there are great parenting apps out there already but they are mostly community-led, mums giving other mums advice rather than qualified experts. We wanted to build a platform that wasn't just for mums - but for dads too - where our community can find a wide variety of qualified and user-rated experts in one place to help them when they need it most. 
How has the journey been so far? 
Exciting, rewarding, all encompassing, fast-paced and challenging to name a few. Thankfully I'm no stranger to startup life so I knew just what I was getting myself into! The team are buckled up and getting their hands dirty, things break and nothing is perfect but I'm ultimately really pleased with the traction we are seeing so far!
What have some of the challenges been so far? 
Two challenges come to mind, money (or lack thereof) and time. Without a doubt, building something on a bootstrap budget whilst trying to prove your concept is the biggest challenge so far… the second is the lack of hours in a day to get what you need done.
How has founding a business during a pandemic been for you?
Ultimately, it's meant that I have been able to keep my head down and really focus on building my MVP. Although devastating in many ways, the pandemic has had a positive impact on bloss in that people are now much more comfortable seeking advice online and experts have also turned to online to grow their business. Don't get me wrong, it's been tough with the two toddlers running around, interrupting my Zoom calls etc but people are ultimately very accepting and understanding of it - we're all in the same boat afterall. I am just grateful that school and nursery are back open again!!
What is next for Bloss?
I built bloss with the desire to help every mum, dad, caregiver through their challenges with advice from trustworthy, qualified experts. Ultimately my wish for bloss is to be the first thing people think of when they need help navigating family life, a badge of honour that immediately signifies credibility and quality for any expert on our platform. Following the success of our MVP, we have just started discovery on an app - watch this space!