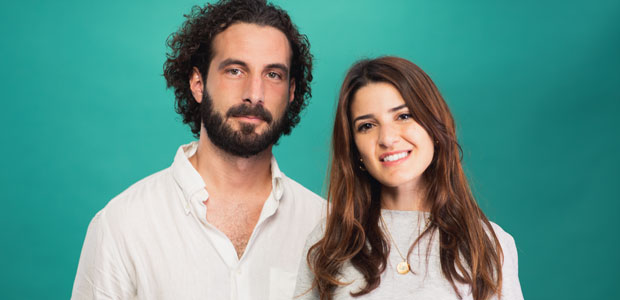 Antler invests in seven tech startups revealed at London Demo Day
Despite the on-going impact of the COVID-19 pandemic, global early-stage venture capital firm, Antler invested in seven startups during its second UK cohort, taking its global investment total to over $30m.
Antler - which launched in 2017 in Singapore, with a goal to fundamentally improve the world by enabling and investing in the world's most exceptional people, and building the defining companies of tomorrow - revealed that 2,600 individuals from 31 different nationalities applied for its second London-based cohort, a fifty percent rise from the previous year.
After conducting 440 face-to-face interviews, 71 founders were selected for the program, half of whom had previously launched a startup. In keeping with Antler's focus on supporting companies with diverse leadership, over half of the companies that raised money (four out of seven) had at least one woman founder, significantly above the London average of 21%.
Antler London helped them find co-founders and build strong teams, validate their business ideas and gain early traction. Each startup has worked closely with Antler's London team, and with their strong network of local and international advisors. This process has prepared the ground for Antler to invest in this year's cohort of seven companies.
A key part of the process is Antler's 'Demo Day', when the founders pitch to local and international investors as a way to help them raise their next round of funding. This year, the Demo Day will be hosted remotely.
Antler is constantly looking for the next generation of entrepreneurs who have the vision and ability to build ground-breaking tech companies that will make a real impact - regardless of their background. Antler then provides pre-seed and later-stage capital to the successful companies, through local funds in each geography.
Founded by Magnus Grimeland (Co-founder of Zalora, which sold to Global Fashion Group), Antler is rapidly expanding. It is currently present in six continents worldwide, including major entrepreneurial hubs: New York, London, and Singapore. 
Magnus Grimeland, Antler's Founder and CEO said: "COVID-19 has both exposed the vulnerabilities of several sectors, while highlighting the opportunities for start-ups to make an impact during these unprecedented times.
"I also feel that over the last six months, we've woken up to how precarious the world is. The key challenges we've been speaking about for decades - climate change, pandemics, healthcare, shifting demographics, or the lack of diversity - are now being taken more seriously. The next generation of startups can have a great impact in these areas. We're particularly excited about this group of companies from London and they've already shown great progress."
Antoine Poirson, Partner of Antler London said: "I am delighted with the progress that our second London cohort has made, especially in an unprecedented global environment. All of the founding teams have adapted to working remotely with speed. They have built phenomenal teams, developed new technology solutions, and impressive business plans. We are very pleased that Antler has helped this brilliant group turn their ideas into real, exciting companies that will make waves in industries as diverse as healthtech, beauty and fintech." 
The London portfolio companies are:
GLAIZE
Glaize is a D2C brand that's on a mission to reinvent nail care through technology while removing plastics. They want to change how women get their nails done, as well as what nail care products are made of. In a nutshell, Glaize makes gel manicures easier, faster and healthier for women via our made-to-measure gels.
Gina Farran, Co-Founder & CEO
Chris Mosedale, Co-Founder & CPO
Click here to check out the website.
LIMINAL HEALTH
Liminal Health provides technology-enhanced coaching to support people affected by cancer, and other long-term health conditions. Their vision is a world where everyone finds it easy to be proactive about their health.
Candice Hampson, Co-Founder & CEO
Christine Beardsell, Co-Founder & CMO
Click here to check out the website.
MAST
Mast. is a cloud-native mortgage origination system that helps lenders save costs, underwrite more applications, deliver new levels of service, and create the best digital experience possible.
Joy Joseph Abisaab, Co-Founder & CEO
Robert Stronach, Co-Founder & CPO
Henry Stanley, Co-Founder & CTO
Click here to check out the website.
META LYNX
MetaLynx makes virtual sponsorship a reality for sports. MetaLynx's technology for virtual sponsor replacement enables sports rights-holder to generate new revenue, by slicing up their sponsorship packages in new ways. This in turn allows sponsors to reach the right audience, at the right place and in the best moments.
Pierre Dufrasne, Co-Founder & CEO
Kanwal Bhatia, Co-Founder & CSO
Hrair Mekhsian, Co-Founder & CTO
Click here to check out the website. 
NOAH
Noah is disrupting the creative process and production of video. By providing the user with ideas, templates for script writing, guidance for recording and an automated editing tool, so that storytelling through video becomes a matter of minutes rather than hours. Noah's mission is to democratise the power of video by becoming your one-stop end-to-end video creation, management and distribution tool.
Philip Werner, Co-Founder
Stephanie Demetriou, Co-Founder
Click here to check out the website. 
PRICEBRING
PriceBring is a B2B Marketplace for Corner Shops to replenish stock at the best prices, discover deals and get it delivered. PriceBring is on a mission to create a one-stop shop for independent retailers starting with procurement and then adding value-added services: financing, integration with POS, inventory management, data analytics and more.
Nikolay Khokhlov, Co-Founder & CEO
Carl-Ferdinand Forster, Co-Founder &  COO
Maulik Sailor, Co-Founder & CPO
Click here to check out the website.
SCRIBE
Scribe is accelerating lending and investment decisions, using research-based Artificial Intelligence. Scribe was born out of a desire to introduce cutting edge technology into finance, reducing administration and supporting business activity, with fully automated analysis. Their ultimate mission is to explain the world's data.
Rob Cossins, Co-Founder & CEO
Emmanuel Hadoux, Co-Founder & CTO
Click here to check out the website.