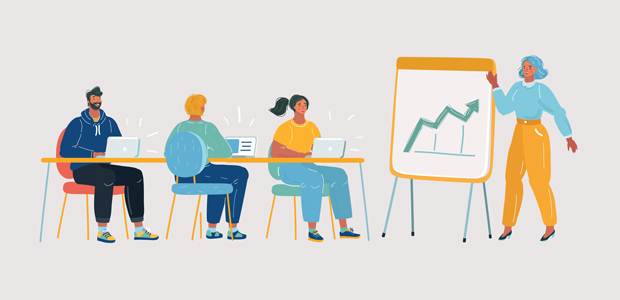 Antler Demo Day: The next big wave of tech
Founded in Singapore in 2017 by Magnus Grimeland and a team of Google, Spotify, MIT and Harvard alumni, Antler is a global startup generator and early stage VC that is building the next big wave of tech.
With the mission to turn individuals into great founders, Antler aims to create thousands of companies worldwide. The Antler team selects the most determined people to help them find the right co-founder and connect them with a top tier network of advisors and experts globally. Thousands of entrepreneurs have gone through the Antler programmes around the world, and the company has invested in over 120 of the companies generated.
The Antler Experience
The programme helps startups get from 0 to 1 in two phases. The first phase is all about team and idea - in this phase, Antler helps startups to find a co-founder, develop and validate their business idea. The second phase is about getting early traction and building an MVP. All participants get an individual grant during the first phase of the programme to enable them to focus full-time on building their products. Select teams will get a pre-seed investment from Antler and continued support during the second phase of the programme. Antler believe that an intro from the right person can make all the difference, so they connect their startups with door-openers, industry experts and successful entrepreneurs from across the globe.
Antoine Poirson and Lars Kvaalen, Partners at Antler London opened a recent Antler Demo Day: "With our first UK programme, we considered over 1,800 founders, selected over 70 people representing 32 different nationalities, helped them build strong founding teams allowing us to invest in 13 companies founded by people we know. Our programme has taken them from zero to launching their startups, with many showing impressive early traction."
Of the 13 companies pitching at the demo day in London, it was great to hear that 30% have one or more female co-founders.
AViD
AViD is a marketplace for online courses. Nearly 75% of people identify themselves as lifelong learners but struggle to allocate time to learning. Co-founder, Charlotte Zhao explained that people are spending seven hours a week listening to podcasts and half of which are already considered educational. AViD helps people find audio courses that work around their schedule.
You can find more about AViD here.
Blueheart
Blueheart is inventing digital sex therapy that identifies the user's sex related issue, develops a personalised treatment plan and walks them through therapy all without any human involvement. Sachin Raoul and Robbie Coomber, the founders of the startup, are aiming to make sex therapy affordable, accessible and embarrassment-free for anyone struggling with sexual dysfunction.
You can find out more about Blueheart here.
CloudCycle
Concrete is the second most used material on the planet, behind water. We produce over ten billion tonnes of concrete every year. There are 500 million tonnes wasted every year, putting global CO2 emissions at a shocking eight percent. Having worked in the construction industry and seen first-hand the inefficiencies and wastage that is present, Co-founder, Philip White explained how his startup, CloudCycle, is revolutionising the way we manage concrete. The team has developed an on-truck device and sensor array which feeds the cloud platform to ensure concrete meets specification and prevents waste. He explained: "Even when surplus does still occur, our marketplace for the local on-sale of surplus concrete will find a buyer. We aim to save industry billions whilst reducing global CO2 by one percent."
You can find more about CloudCycle here.
Klutch
What's the most important driver of revenue for any B2B organisation? Sales? Well yes that is true to some extent, however, as companies grow it becomes much more important to retain clients and this can be a real challenge. Jonathan Riftin, Co-founder of Klutch, explained how SaaS companies invest over 14% of their revenues in after sales teams. Klutch helps businesses improve client retention and drive revenues by analysing email, calendar and engagement data to provide real-time communication insights and intelligence.
You can find out more about Klutch here.
DeJa
After experiencing their own personal health issues, Sara Herandi and Piers Lakin decided to take an integrative approach to whole-body health. The online platform gives lifestyle tips to complement the products from Deja. Herandi explained: "Our first line is capsules for focus, energy and sleep; taking wisdom tried and tested over millennia to help you re-find balance in a modern off-kilter world."
You can find out more about Deja here.
Homethings
Did you know that 90% of the average household cleaning product is water and single-use plastic? It makes no sense. Homethings have condensed the active ingredients into an effervescent tablet allowing the consumer to refill again and again using tap water at home. Tim Keaveney, Co-founder of Homethings explained: "We are designing out waste from consumer goods, by creating products and a brand that people love."
You can find out more about Homethings here.
Legal Connection
Law is changing. Email communication and old-fashioned relationship management tools are frustrating for clients and confusing for lawyers working in a changing legal landscape. Legal Connection is a platform to connect all legal professionals, allowing them to form virtual law firms, refer, collaborate and give their clients the best possible experience.
You can find out more about Legal Connection here.
Neighbourhood
Neighbourhood operates a network of attractive co-living homes for young professionals, providing on-demand living complete with convenience, flexibility and an embedded community. Chris Monkman, Co-founder of Neighbourhood said: "We are using technology, data, and a human touch to build a new light-living experience for residents and landlords so that anyone can feel at home, anywhere in the world."
You can find out more about Neighbourhood here.
Science2Innovation
No easy way exists for industry to tap into the wealth of talent from academia. Job seekers moving from academia to industry find it challenging to market their deep skills in industry language. Beatrice Zatorska, Co-founder of Science2Innovation explained: "S2i employs deep tech to enable companies to cut through the esoteric language of scientific research to find relevant talent in academia."
You can find out more about Science2Innovation here.
Traktion
A platform for businesses to hire and manage pre-vetted digital marketers, matched across over 25 factors. Traktion's data driven vetting processes dive deep into marketers' ad accounts to analyse their past performance data, and uses these learnings to match businesses with their best suited marketers. Saher Shodhan, Co-founder of Traktion said: "Our platform also provides a suite of communication and reporting tools that allow businesses greater insights into their marketing campaigns."
You can find out more about Traktion here.
Unlock
Unlock facilitates simple and smart talent engagement. The software platform consolidates candidate data from multiple sources and suggests effective ways to proactively nurture relationships with prospective applicants. Maria Wlosinska, Co-founder of Unlock explained: "We are redefining how organisations and talent connect. Our platform provides the right analytics to improve conversions, reducing time and cost-to-hire."
You can find out more about Unlock here.
Vamstar
Business-to-business healthcare companies find it challenging to get new leads and commercial opportunities as the process is manual, time-consuming and expensive. Vamstar's platform leverages big data, deep learning and data science to help suppliers discover public contracting opportunities, match their products to buyers and predict their likelihood to win.
You can find out more about Vamstar here.
YAYZY
More and more people are actively seeking a sustainable lifestyle; environmental impact has become an important purchase criteria. YAYZY uses open banking to provide the carbon footprint of each purchase. Mankaran Ahluwalia, Co-founder of YAYZY explained: "Our platform helps individuals and businesses become carbon neutral and more sustainable with actionable means to reduce or offset it by helping discover eco-friendly alternatives or carbon offsets."
You can find out more about YAYZY here.
Subscribe to our magazine and keep your eyes peeled as some of these startups could be featured in our upcoming issues!