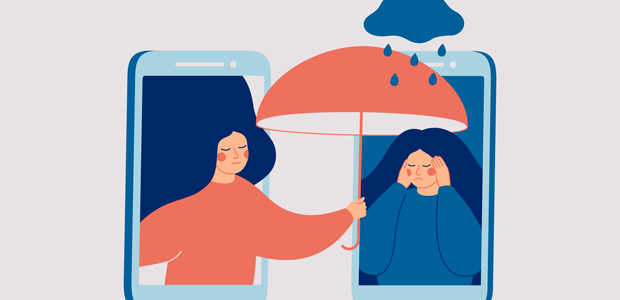 Angel Business Club Launches Mental Health Webinar Series
A webinar that explores mental health in the workplace will kickstart the Angel Business Club Insights series on Wednesday, 4th November. The webinar, titled 'Inspiring Mental Wellbeing In The Workplace In a Post-COVID World', will be hosted by former vice president of HR at Unilever Geoff McDonald.
Through the webinar, themes will include how we should inspire leaders to drive practical solutions and change, while also exploring how you can impact mental wellbeing, especially in the workplace, and its challenges. McDonald will also discuss the challenges that working from home in a pandemic can bring, finding solutions to overcome these challenges, and how leaders can be inspired to drive these solutions.
In 2008, McDonald quit his role with Unilever to devote his energy to ending the stigma of depression and anxiety in the workplace. As a keynote speaker, he has previously addressed audiences at Oxford and Cambridge Universities, and at corporate events in Australia, Europe, Japan, and the USA.
McDonald has since co-founded Minds@Work to drive the positive mental health conversation. He said: "My purpose is simple; I want to create a world where everybody in every workplace feels they genuinely have the choice to put up their hand and ask for help when they are suffering from mental ill health.
"Purpose is critical to mental wellbeing. I woke up to discover my new purpose on 25 January 2008. I tell this story to audiences around the world because I know that talking about mental health saves lives."
The 'Mental Health In The Workplace' webinar will be held from 6pm (CET) on Wednesday, 4th November. To register for the webinar, click here.