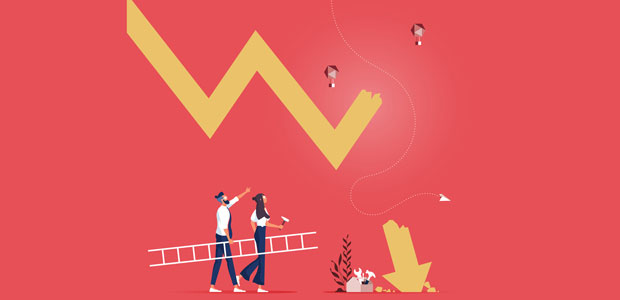 Almost half of SMEs have seen a decrease in customers during COVID
New research from Superscript, the British business insurance challenger which recently re-branded from Digital Risks, has revealed the true extent to which UK SMEs have been affected by COVID-19.
The pandemic has had a monumental impact on UK small business models, with over three quarters of businesses (76%) revealing they've had to make operational changes as a result of the crisis.
One of the biggest transitions has been to move some, if not all, operations online: over a quarter (28%) launched their first website or improved their current website as a result of the pandemic, over a quarter (27%) started to sell more online and 15% introduced additional payment options.
Immediate changes, long term cultural shifts
While the UK's lockdown forced many SMEs to adapt operations overnight, Superscript's research reveals that these changes could usher in a new digital-first era. Just 16% of the small business owners interviewed say they plan to go back to a physical-only presence post-pandemic, while over a third (38%) are set to move some, if not all of their operations online.
Technological understanding does however remain a barrier to a digital transition, with almost one in three (29%) businesses reporting issues in being able to either access the right technology or up-skill employees to operate the technology required to operate in a digital-first capacity.
Insurance also proved a challenge for businesses. 16% of SMEs reported challenges in either accessing or adapting their business insurance to their modified operations, or understanding what cover they needed as they adapted their business model overnight in response to COVID-19.
Change is happening
Today's research reflects the wants and needs of businesses coming out of one of the most testing times in recent memory. The rapid transition towards a more digitally accepting business landscape will however have a number of benefits such as opening up more eCommerce possibilities and touchpoints for customers looking to engage and interact with their local businesses or favourite brands. This is reflected in the research findings that almost half (48%) of UK SMEs have seen a decrease in customers during COVID-19, yet 25% believe their new online model will make them more profitable post-pandemic.
Cameron Shearer, Co-founder and CEO at Superscript, commented: "COVID-19 has brought about monumental business change, with SMEs, the lifeblood of our economy, some of the most significantly impacted. Today's research however shows there is perhaps some light at the end of the tunnel.  
"Through having to transition their operations towards a digital-first environment, many SMEs now have an opportunity to open up new channels to market, increase customer touchpoints and generate greater profitability. In these testing times, anything that ensures continued customer interaction must be seen as a step forward."
"Organisations looking to make this jump towards a digital-first future must ensure they have the right protection in place to remain regulatory compliant in an online environment. Superscript offers comprehensive insurance cover to ensure businesses going through this change are fully protected against any emerging risks."