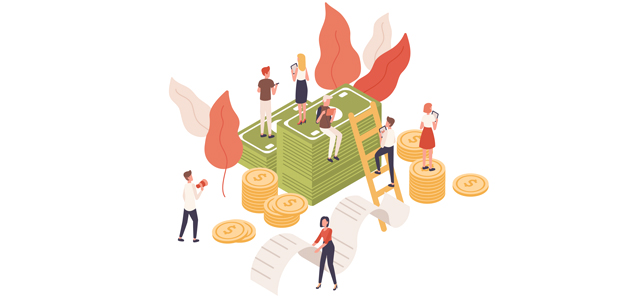 Akoni - fintech for startups
With interest rates constantly changing, it can be difficult to secure the best rates every time the market moves. So how can you make the most of your cash?
In her former role, as a frustrated SME Director holding £50m cash, Felicia Meyerowitz Singh had very few market options when it came to accessing cash, deposit products and cash management tools. It was then she started the company, Akoni, after realising that UK banks didn't offer decent interest rates to businesses and SMEs, when corporates can get great returns. Speaking as the company CEO, she said: "Essentially I knew if I was a global multinational I would have a treasury team and access to a wide range of tools, and wanted to enable this access to all businesses and consumers through distribution agreements."
So what does Akoni do?
Akoni increases cash returns to businesses by 10-15 times and on a white label/partner basis on a B2B2x basis through various distribution partnerships. Akoni is Financial Conduct Authority (FCA) regulated and works with more 18 banking partners, with sector specialisation, to ensure it provides solutions to specific client needs - ranging from tech startups to SMEs/corporates and regulated firms as well as partners from banks to other insurers and FI firms.
How the platform works, and the technology involved
Meyerowitz Singh explained: "Clients have access to our full panel model. We remove the hassle of form filling as this is only completed once, and then as products change, money is moved between banks. We increase returns for clients by 10-15 times, and offer a range of cash management tools, including bank risk analytics through a partnership with Fitch Financial Implied Ratings (FIRs), rating banks historically not rated by the main ratings agencies, and giving SMEs tools to make decisions.
"We also provide a range of other tools, including Cash Connect, providing cashflow insights and product prompts linked to your data via open banking. And we provide a Trade and Export Planner, providing an export business plan in a simple and easy to use format, with prompts to relevant credit products if applicable."
Market share
Meyerowitz Singh believes the market in which Akoni operates is highly fragmented and there are various different competitors offering elements of Akoni's services and solutions. However, Akoni differentiates itself from its competitors in terms of offering a 'frictionless' solution, with various tools that enhance cash management, as well as providing personalised prompts to clients relating to business.
Early stage investment
Akoni raised investment from angels and an early seed round with most of its investors comprising strategic high-net-worth individuals (HNWs). Meyerowitz Singh continued: "Our early investors add significant value as our business grows, as advisors and with significant experience in the financial services sector, as well as investors in different businesses. The key to a regulated business is understanding governance and ensuring an orderly and managed corporate development and operating growth model."
Meyerowitz Singh explained how early stage investment has a few very narrow avenues and these are often not clear to first time CEOs. She continued: "This has been made even more opaque due to the nature of assessment and private relationships, which are not transparent, particularly when on a learning curve. It's so important to understand what is available and not to spend time on areas which are unproductive."
Investment in any early stage business can be significantly time consuming, and probably more time consuming than people realise. Meyerowitz Singh said: "My recommendation to any startup is to gain an understanding of different investors at different stages of growth, and to always understand your startup's own cashflow requirements for different stages of development."
"I would highly recommend founders speak to other founders in a similar sector who are slightly further into their journey, to gain insight into the process and how to maximise returns on their time. This is for both private investment as well as grants and competitions."