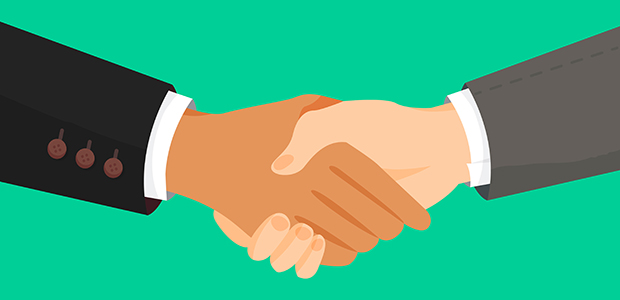 AI startup Neurons welcomes Kyle Nel to its board
Neurons has announced today that Kyle Nel has joined the company's board, formalising years of collaboration.
Nel is President of Singularity Labs at Singularity, and former CEO and co-founder of Uncommon Partners. Prior to this, he was Executive Director for Lowe's Innovation Labs, the disruptive innovation hub for the Fortune 40 home improvement company. He created and led a team responsible for driving the company's innovation vision, strategy, and growth.
This latest appointment reflects Neurons' focus on using its more than twenty years of neuroscience research experience to create AI-driven tools that will give creatives more freedom in their roles, not replace them. According to PwC, AI is expected to contribute $15.7 trillion to the global economy by 2030, more than the current output of China and India combined. The report states: "Our research also shows that 45% of total economic gains by 2030 will come from product enhancements, stimulating consumer demand. This is because AI will drive greater product variety, with increased personalisation, attractiveness and affordability over time."
Neurons' technology allows its clients to understand and predict how effective a marketing asset, such as an advertisement, will be in influencing consumer behaviour. Neurons holds one of the largest neuroscience databases in the world with more than 170,000 peoples' brain responses, eye-tracking, behavioural responses, implicit responses, and stated responses. This database, combined with accessible and user-friendly tools, allow its clients to be more creative but also help identify potential improvements or adjustments to better engage these viewers.
Neurons' CEO, Dr. Thomas Zoëga Ramsøy commented: "Kyle joins Neurons as a former client but also someone with decades of experience as a world-renowned behavioural scientist. He understands our tools and is excited by our technology. He also joins with knowledge of the North American market and so will support us in our global expansion plans. Kyle will also be a huge asset as we strive to create scientific standards and protocols for AI usage, all based on validity, reliability, and transparency."
Nel and Ramsøy have collaborated for years. Both are considered to be leading figures in the field of applied neuroscience, consumer neuroscience and neuromarketing, and have co-authored a book called Leading Transformation: How to Take Charge of Your Company's Future. It was named as one of the "Top Ten Technology Books of 2018" on Forbes.com.
Nel says of his new role: "It's so wonderful to officially come together with the Neurons' team after all of these years of building in parallel. It feels like a formalisation of something that's been in the works for a really long time. What Neurons is doing is fascinating and I know from experience as I have been using its tools for years."
He adds: "My ambition is that Neurons becomes the first step in any business development process. It will become the default tool. It feels like Neurons is the World's best kept secret. Companies including Meta, Twitter, IKEA, Spotify, TikTok, VISA, and Tesco have been using Neurons for years to become rock stars in their fields. I want others to see how simple it is to get their own account and how quickly they can benefit from the insight Neurons offers."
Neurons' Board now comprises Nel, Fairpoint Capital, Vækstfonden (The Danish Growth Fund), Finance Zealand, Angel investor Jens Karstoft, Neurons' two founders and former Prime Minister of Denmark, Helle Thorning-Schmidt, who is guiding the business' initiatives into ethical AI and responsible business.