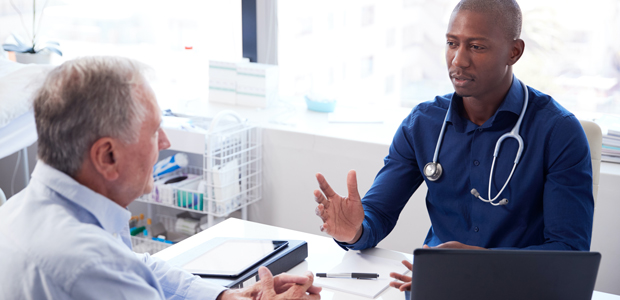 The AI-powered referral solution to the UK's healthcare problem
Vantage Health has announced the full-service launch of AI-powered referral platform, Rego. The first eRS compatible solution to be deployed in the NHS, Rego provides automated GP referrals in one efficient system, which reduces the complexity of outpatient pathway guidance and eliminates manual triage processes.
As a result, Rego has proven to flatten the waiting list curve in ten months, improve the chances of early treatment and free up essential healthcare resource - saving the NHS over £200m each year.
The AI-powered referral platform has been developed over the past decade by Vantage Health. Since the onset of COVID-19, Rego has helped 25,000 users in medical and dental practices across the country successfully manage patient demand. Rego enables GPs to refer patients to the right provider within 45 seconds - up to 20 times faster than current systems.
David Ezra, Co-founder of Vantage Health, said: "Even before the pandemic, the NHS was struggling to deal with waiting lists, long delays to patients receiving treatment and an inability to prioritise care. There was also an inefficient use of resources, with a large administrative burden on clinicians and an inability to assess demand. The situation has of course become much worse with COVID-19, and the NHS now faces a target of reducing outpatient attendance by up to 50%.
"While the NHS is in a perilous position, it is not beyond saving. It's about getting to the root of the problem, rather than treating the symptom. That means we need to act now with proven solutions like Rego that use NHS resources in a smarter way, for the long term benefit. We truly believe that using a triage system like ours is the only really effective way of solving the waiting list problem, and for the NHS to be equipped to deal with spikes in demand for medical care in the months to come."
How Rego transforms outpatient care
Historically, GPs' referral guidance has been provided via paper or individual PDFs - usually from 100+ pathway guidance manuals. This is disjointed and time-consuming, lacking in visibility and quality. Enter Rego, the AI-powered referral platform from Vantage Health that acts as a single source to speed up Advice & Guidance. By enabling GPs to better utilise NHS services and direct patients to the right local treatment first time, as well as reduce clerical and clinical workloads, Rego is a solution to relieve much-needed pressure on the NHS.
According to the company, it is the only platform of its kind in the UK, Rego is fully integrated with eRS and uses AI to automate pathways which have been developed by clinicians using local and national guidelines. It acts as a decision support tool for referrers, taking into account referral details, past medical history, national and local service directories, the competencies of each provider service, and local and national care pathways. The result is a system that works with all referrals, eRS or outside of eRS. Rego will route the referrals to community services such as physiotherapy or to locally commissioned specialist outreach clinics. This enables the GP to correctly refer to the preferred option each time, without having to keep up-to-date email lists and minus the need to collect individual referral forms for each service.
Rego has been proven to stabilise waiting lists, reducing them by 30%, and enable recurring cost savings where patients are directed to appropriate care. Based on successful case studies, Vantage Health has also estimated a total saving for NHS England of 20 million kg of carbon, 135 million miles of travel and 5.5 million hours of travel time (or 628 years).
Alan Selwyn, GP IT Lead Brent CCG, commented: "Rego represents a paradigm shift in the way referrals are generated and processed. Validating and directing referrals to the appropriate service within seconds is a game-changer, as is smoothing the clunky interfaces and delays between primary and secondary care – saving GP practices much angst and health economies potentially huge savings. Giving GPs helpful advice and options at the point of referring must be the way forward if we're to manage the growing referral mountain, particularly during the difficult months ahead."
Rego is available to all referrers and providers and can take between three to six months to install, depending on the size of the Trust or CCG area. The cost of installing and maintaining the platform varies depending on the complexity of the service required.