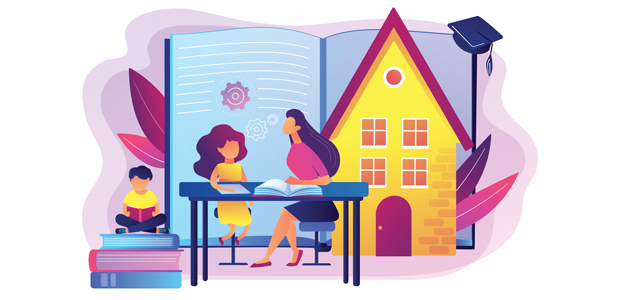 AI-powered learning application for children and parents
Hello Genius is a revolutionary app-based learning system designed to foster closer relationship bonds and empower greater connectivity between parents and their children through intimate, personalised learning experiences that are explored together. Now available globally, the integrated system of dual parent-child apps identifies the individual uniqueness of each child through an adaptive learning journey, while providing parents with insights, opportunities and resources to engage with their children in ways which complement the child's interests and gifts and optimise their learning and development.
A partner to parents, Hello Genius is predicated on the understanding that parents and guardians strive for their children to be happy and successful in life and the universal need to be there for their children even from afar, nurturing their natural talents and providing the means for them to thrive. Founded by Jack Lee, chief executive officer, and Lee Daley, chief strategy and marketing officer, Hello Genius was inspired by their personal experiences as parents and the desire for a better connection and understanding of their children.
"We recognise that parents not only have a growing need for stronger bonds with their children, but also that there is this parental anxiety around a child's early-stage development and well-being," said Daley. "Our vision for Hello Genius is to build technologies that establish a new paradigm in personalised adaptive learning, underscored by the opportunity to give more children the chance of personal fulfillment and more parents the chance to be the best partner they can be to their children."
Hello Genius was developed under the guidance of an internationally recognised Founding Board of Directors including distinguished technologist Dr. Sunil Singh, Ph.D., who guides the technology team, and the late Sir Ken Robinson, Ph.D., a renowned education leader and author on child creativity. Hello Genius was guided by Robinson's philosophy that all children have a unique profile of talents and competencies, and the key to the fulfillment of children is in recognising the diversity of those passions and skills. He influenced the application's design features that allow children to be understood on their own terms in a more nuanced way.
Hello Genius' visionary software platform is driven by principles of nonlinear, adaptive learning and organic development during a child's formative period from ages 3 to 10. As the child explores, the system adapts to feed his or her curiosity with a tailored learning journey, while revealing the child's individuality and learning preferences to the parent through quantitative and qualitative data.
For Children
Developed with the key tenet that no two children learn in the same way, Hello Genius helps to nurture the individual interests and potential of every child. The child app is powered by an intuitive system that tunes into children's particular interests and supports them through nonlinear learning pathways. The multimedia content is coupled with a powerful search engine that presents a rich diversity of content to the child within a "walled garden," allowing unrestrained exploration of ideas within a safe and secure environment.
Hello Genius' content suite caters to different ways of learning with books and literature for those drawn to the written word, and videos and images for seeing the world through a visual lens. Its sophisticated technology encourages exploratory modes of learning and deploys imaging processing systems that allow children to pause and inspect the content, seamlessly moving from one topic to another. Hello Genius also supports active forms of learning and encourages children to adopt this sense of discovery when out in the world, through the ability to scan objects, capture and upload photos to the platform for continued learning about their real-world experiences.
For parents
The parent app provides an unprecedented set of features that serve to help parents support their children as they learn and grow, while feeling confident that their children are safe online. Key features include a live activity feed and the ability for parents to share topics in real time and receive content from their children, which are complemented by messaging, voice and video call functions and push notifications. Hello Genius' recommendation engine suggests offline experiences based on the child's interests along with a community feature that allows parents and children to meet others with similar interests.
The software platform utilises artificial intelligence and machine learning algorithms to build the child's profile based on valuable data and insights, giving parents a more immediate and deeper understanding of their child's evolving interests and talents.
"Data privacy and security are driving principles of Hello Genius and the safety of our community and users remains our top priority," said Singh. "Hello Genius deploys Amazon Web Services which allows us to adhere to and ensure privacy standards. The captured datasets for each child are only accessible by their parents - not available to third parties - through very strict role-based permissions and access control, compliant with data privacy laws."
The system's apps management feature provides parents with the ability to regulate a safe mode as their child engages on the Hello Genius app. The safe mode allows the child to access and interact with other third-party applications – selected by the parent – apart from Hello Genius' main child app, reassuring the parent that their child is using technology securely and exploring the web in a safe space.
"Our hope is that Hello Genius will serve as a resource for parents and support greater development of their children," said Lee. "Personalised learning technologies will have a profound impact on the future of education for children around the world, and a key part of our purpose is to help break down the barriers of access to learning and give all children the opportunity to find and cultivate their true passions and gifts. We are a company that wants to help create a better future, and we are deeply committed to creating greater opportunities for all."
Hello Genius is offering free annual subscriptions for the first 10,000 downloads of the platform to help support families during this time. The platform is available for download on any iOS and Android device. Further information on Hello Genius can be found here.