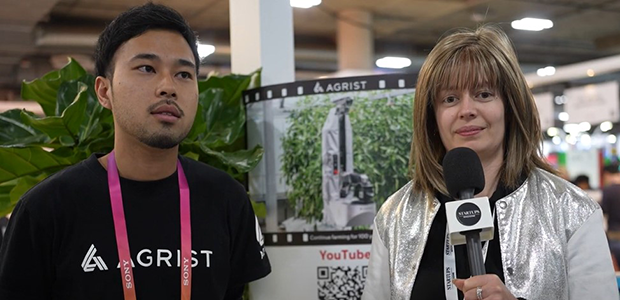 AGRIST at CES 2023
Paige West speaks with Hata Hiroki from AGRIST about the development of their harvesting robot.
The mission of AGRIST is to spur innovation in the agricultural industry and tackle global agricultural challenges for the future of mankind.
It is involved in the development of robots capable of harvesting agricultural produce and the loan of these robots to farmers. The initial expenses for setting up a harvest robot on a farm is around 1.5 million yen, and the farmer will be charged 10% of the total sales of agricultural produce harvested by the robot.