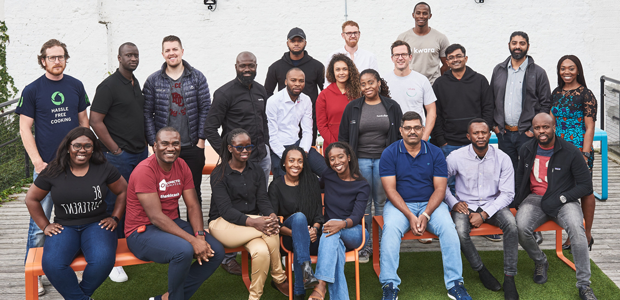 Africa: a new frontier for startups
Marta Krupinska, Head of Google for Startups UK, recently created the Google for Startups first UK Immersion cohort for African startups, to help them along their business journey.
Krupinska, having been a founder herself for 15 years, had come to realise that London has become the second largest hub for startups and new talent, only just behind Silicon Valley.
Speaking at the London Immersion Africa cohort breakfast event, she said: "Africa feels like a new frontier. The population there is young and hungry so it seemed like a natural fit to help these startups to grow, this is not just a great opportunity for these startups, but also for Google."
All the startups on this programme are graduates from another programme by Google for Startups, Krupinska explained: "We wanted to show that once they had completed their programme we were not washing our hands of these guys and our support continues to help them to get out there and do what they want."
This Africa Immersion cohort will last 12 weeks and is designed to bring the best of Google expertise and the ecosystem of London to these technology startups to help drive their impact back in their operating countries.
In 2018, African tech startups raised approximately $725.6m in funding. This represented an astonishing 127% year-on-year growth in funding, raised by tech startups on the continent. Krupinska stated: "The really exciting thing here is in a world where people say politicians are burning bridges, technology and people can rebuild them. And we are here with these incredible startups to show investors how amazing these opportunities are, and to make sure they have them."
As well as connecting the high potential early stage startups from Africa to the London venture capital ecosystem, the programme offers dedicated support and guidance from the Google for Startups team. One of the startups on the programme commented: "They assign you someone to help throughout your journey and really tailor to what sort of person your startup needs."
Throughout the 12 weeks, founders will be given access to Google tools, expertise and mentoring to provide support where it's most needed. This includes help to boost sales, advising on marketing strategies, troubleshooting a product issue and even support with fundraising. After one week of full time support in London, the founders will return to their home countries and continue the programme in tandem with growing their businesses and creating local success stories and employment.
The startups include: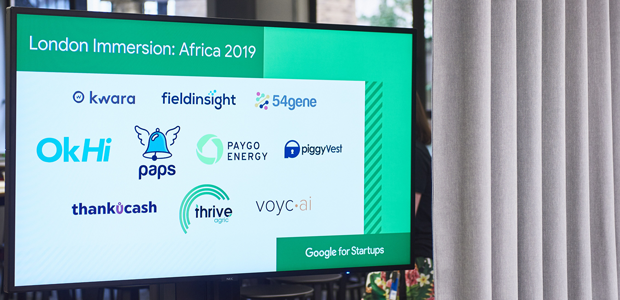 It was really interesting be able to learn about a startup ecosystem that we are taught very little about. Also with the population in Africa set to double from 1.2bn to 2.5bn by 2050, the country is in need for new technologies and companies to help in areas that need it.
For example, there are four million people in the world who do not have an address, and yes although this maybe comical when the delivery driver gets lost – what about when the ambulance can't find the person that is dying? OkHi wants to solve this problem.
In Nigeria around 50% of the population are living in extreme poverty. Around 80% of that have to spend almost their entire monthly income on their bills, to say nothing of the fact that in Nigeria rent often has to be paid a year in advance. Therefore, you need something to help people save money with a banking infrastructure that isn't a mess. PiggyVest is that platform that will help and encourage people.
These are just two examples of amazing ideas and solutions that plan to help change countries in Arica for the better.
Africa's economic growth continues to strengthen, reaching an estimated 3.5% in 2018, while African startups are attracting interest from across the globe, raising $725.6m across 458 deals in 2018 - a 127% increase since 2017, and Google for Startups is keen to help that number grow.