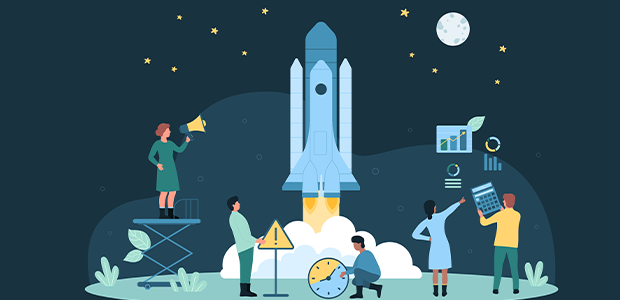 Aerospace Xelerated announces "Always On" accelerator programme model
Aerospace Xelerated recently unveiled an innovative addition to its Boeing-led accelerator programme: the "always on" innovation model. This model aims to provide enhanced benefits and impacts to the startups, corporate, and government stakeholders involved.
Earlier in the year, Aerospace Xelerated, in collaboration with Tawazun Council, celebrated the completion of its latest cohort.
Under this new approach, the programme will operate continuously throughout the year. Aerospace Xelerated plans to scout, select, and pair two to three startups each quarter with corporate and government partners. These startups will tackle specific innovation challenges faced by these organisations.
Selected startups stand to gain up to £200,000 in funding for executing a Proof of Concept (PoC) contract. PoC contracts are initial agreements used to demonstrate the feasibility of a concept or idea, verifying its potential before a full-scale implementation or investment is pursued. Additionally, startups may choose to receive a total of £200,000 in Simple Agreement for Future Equity (SAFE investment) from Boeing and Tawazun, alongside perks exceeding £100,000 from various partners, including Oracle, Amazon, HubSpot, Digital Ocean, among others.
Jacqueline Davidson, the Programme Director for Aerospace Xelerated, highlighted the advantages of this approach: "The opportunity to work on a fully funded proof of concept project will allow selected startups to develop, refine and validate their product or service solution with an established industry partner. This will provide startups credibility and open the door to additional funding opportunities and business prospects. Likewise, collaborating corporate and government organisations will benefit from bringing tech innovation in-house to affordably, efficiently and effectively solve real challenges that their organisations are facing."
Previously, Aerospace Xelerated would select an annual cohort of startups focusing on key industry challenges. In the earlier part of this year, Tawazun Council joined forces with Aerospace Xelerated for the fourth cohort, concentrating on digital services and solutions in areas like flight and passenger journey optimisation, supply chain intelligence, next-generation workforce, and operational efficiency. The 11 chosen startups received a tailored accelerator curriculum, approximately £200,000 investment, and connections to a global network of mentors and investors in the aerospace industry.
Majed Saif Al Shamsi, Director Economic Program at Tawazun Council, emphasised their commitment: "Tawazun Council is committed to fostering innovation as we work to advance industry in the UAE. Tawazun Council initiatives and investment in the aerospace industry have driven robust demand for business partnerships and helped the UAE foster an ecosystem regionally. By partnering with Aerospace Xelerated on this new initiative, Tawazun provides hands-on support for startups, corporate and government stakeholders to drive industry innovation locally and overseas."
Since 2019, Aerospace Xelerated, supported by industry partners like Tawazun Council, has assisted 40 tech startups across 14 countries and 12 industries. These startups have accessed crucial investment, mentorship, and support, raising over £200 million in funding in addition to Boeing's initial investment. They have also created more than 750 jobs in the UAE and globally. Numerous global organisations, including Etihad, GKN Aerospace, Rolls-Royce, KPMG, PWC, Frazer-Nash, Chevron Technology Ventures, and EasyJet, have engaged with participating companies as partners or mentors.