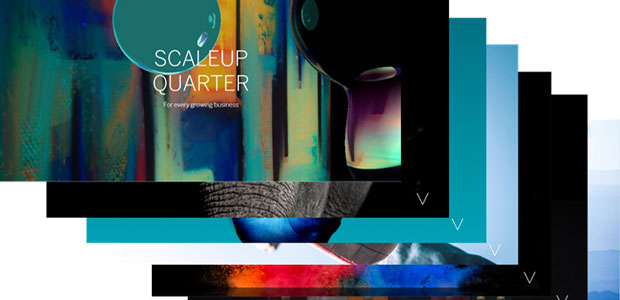 Advisory platform provides IP resources for startups
Intellectual Property firm, Mathys & Squire has announced the launch of its Scaleup Quarter, a one-stop microsite resource focused on smaller and growing businesses, including startups, scaleups and SMEs, to harness their passion and energy for innovation and provide crucial IP services that are dynamic and energetic, adding value and supporting businesses as they grow.
To offer a full spectrum of early-stage business services, Mathys & Squire has partnered with other agencies, accelerators and incubators, including GrantTree, Royal Academy of Engineering Enterprise Hub, Startupbootcamp ASPIRE, and Connected Places Catapult.
The Scaleup Quarter will provide integrated services and support for growing businesses and entrepreneurs, offering access to bespoke IP advice at each stage of growth as well as building a community where these businesses, individuals, investors, supporters and advisers can come together and learn from those who have already built and scaled up their businesses. 
As virtually everything a business creates sets it apart from its competitors and is likely to attract some form of IP, including patents, trade marks, design rights, copyright, trade secrets and IP agreements, it is important to recognise the significance of IP to any business and the importance of protecting it. Mathys & Squire's Scaleup Quarter provides comprehensive access to a range of tools, resources and content in a single location.
Commenting on the launch, partner Andrew White said: "Startup and scaleup businesses often overlook the vital competitive advantage to be gained by identifying, strategising, protecting and even commercialising IP at the right time in a company's development.
"Our Scaleup Quarter offers dynamic businesses at the frontline of innovation an opportunity to utilise our resources, created by an expert team of industry and sector specialists, and join a community of like-minded entrepreneurs."
Find out more about the Scaleup Quarter here.