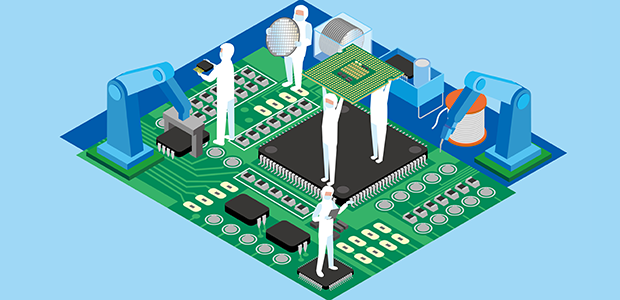 Advanced microprocessor startup selected for ChipStart UK incubator
RED Semiconductor (RED), a fabless semiconductor company specialising in advanced microprocessors that bolster AI and security applications, has been chosen to be part of the inaugural cohort of ChipStart UK. This government-backed incubator was initiated under the National Semiconductor Strategy.
RED Semiconductor's microprocessor employs a vectorised Instruction Set Architecture (ISA) to achieve exceptionally efficient processing of algorithms and mathematical functions utilised in the fields of AI, autonomy, and cryptography.
A dozen semiconductor design startups have enlisted in the programme, aiming to receive support in bringing innovative semiconductor products to the global market and eventually ascending to positions as influential global leaders in the chip industry. The £1.3 million programme will be administered by siliconcatalyst.uk, an organisation with a track record of collaborating with numerous chip companies to facilitate their expansion and growth efforts.
Through the ChipStart UK, run by Silicon Catalyst UK, RED Semiconductor will gain access to bespoke chip design tools, commercial expertise, specialised mentorship, and networking opportunities with prospective investors and partners.
Says James Lewis, CEO of RED Semiconductor: "For RED Semiconductor, which has completed R&D on our product and is now ready for design and deployment of cores and chips, the support of ChipStart could not come at a better time. The quality of the in-kind partners, mentors, and government support is exceptional, and we are thrilled to be part of the pioneering first intake."
Says Minister for Technology Paul Scully, supporting the ChipStart UK launch: "Semiconductors are the bedrock of our modern economy and an increasingly integral part of our lives. These firms are building on Britain's research leadership to open doors to innovation and growth, while designing chips that could truly change the way we live our lives."
RED Semiconductor has a key software technology partnership with Libre-SOC, a project that aims to create a completely open-source System-on-Chip (SoC) design, which is supported by NLnet, Sorbonne University, Stitching Art & Technology, NGI POINTER and Horizon 2020, the EU's research and innovation funding programme.