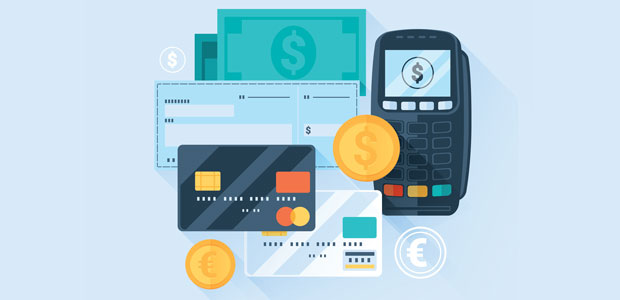 Adopting more payment options to boost conversion rates
The payments world is complex and packed with innovative payment providers and technologies that cater to every customer's need. This multitude of providers shows the increasing innovation in this sector. Equally, it makes it challenging to navigate the payments ecosystem and find the right providers for the right markets. 
Payments is absolutely critical to the success of any business. Yet, it isn't considered a core competency for most companies, so they don't have a dedicated payments team or the in-house expertise to manage their payment systems. Businesses generally look to outsource this critical piece for many reasons, including risk management such as PCI compliance and financial risk and more efficient management of payment providers to end customers and suppliers alike. 
Part of the complexity within this system is down to the fact that there are a significant number of highly localised payment options and solutions. Customers expect to pay in ways that are familiar and easy to them, so enterprises need to offer all of these specific payment methods to meet customer needs. 
This is becoming much more than a nice-to-have and shifting towards being an essential part of converting leads and generating sales. According to a Baymard Institute report, the average checkout drop-off rate for desktop users is 69.75%, so many sales and conversion opportunities are currently being missed. Baymard estimate that there is a potential $260bn in lost orders which would be recoverable by providing a better checkout experience. 
While the most significant cause of cart abandonment is that users found the extra fees too high, not being provided with a wide choice of payment methods still accounts for 9% of all drop-offs. By offering more payment options and new products such as BNPL or crypto, businesses can increase conversion and appeal to a broader base. While traditional payment methods such as debit or credit cards and bank transfers are still popular, an increasing number of people prefer to use alternative payment methods such as PayPal and digital wallets. Failure to provide these during the checkout process may lead to a lost order and, potentially, a lost customer.
Customers' favourite payment methods vary widely, even within Europe. For instance, in the Netherlands, credit cards aren't popular as 84% of the Dutch people use a national payment method called iDeal for their online purchases. German consumers, on the other hand, prefer to pay either by invoice or digital wallets. France, Belgium, and Switzerland most often use Visa or Mastercard cards to make purchases, and in Poland, most consumers use Payu. Particularly for enterprises that target different countries and customer bases, ensuring that they cover each region's popular payment methods can't be overlooked. 
Offering various payment methods needs to be balanced with the cost of implementing and running a more complex system with an ever-increasing number of providers and more choices. Especially in higher inflationary times, businesses will look to minimise costs in their payment systems and provide alternatives to their customers to keep people swiping and clicking through.
Enterprises may find a single provider or aggregator to solve their payment needs. Still, they need to compromise the breadth of choice and are inevitably locked into their PSP's system and roadmap in terms of new integrations. This challenges the flexibility enterprises need to have so they can quickly adapt to customers' needs, launch new products, or open up to new markets. Ideally, enterprises wouldn't be dependent on any PSP roadmap and would instead be able to add or change payment providers as they see fit. 
Making their own integrations with PSPs is a lengthy process, which imposes a significant barrier on the enterprises' capability to adapt timely to business and customer needs. Aside from this, the general lack of payment knowledge and the complexity of the payments world make it challenging to find the most suitable providers. 
Enterprises would need a solution which aside from doing the technical integrations, is agnostic to the payments world and can help them navigate this ecosystem, enabling them to choose the best providers and technologies to cater to their specific needs. Offering a variety of payment choices is crucial for companies in any industry, and partnering with a solution provider that enables easy access to any PSP and technology, along with the payments know-how, is the most efficient way forward.