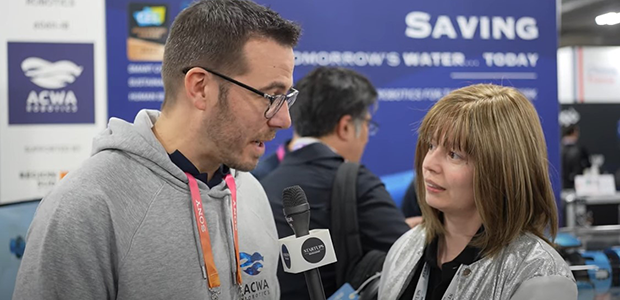 ACWA Robotics at CES 2023
Paige West speaks with ACWA Robotics all about robots made for waterpipes and it's water saving technology.
ACWA Robotics is a project that came from recognising a critical situation in the world of water.
The idea for the project was born in the mind of Jean-François Rossi in 2017, from his professional experience that led him to work with specialists in the world of water and to discover the 2012 leakage decree. Joined by Jean-François Guiderdoni in 2018, they set up a team of four people who, in a warehouse in the business park of Bastia developed the first proofs of concept of the solution. In 2019, the team won the Ilab and I-Nov innovation competitions, which allowed them to develop the first prototype in water. It set up in Aix en Provence and signed a strategic partnership with the Société du Canal de Provence.
At the end of 2020, a first fundraising of 1.8M€ is completed. With a team of 14 people, the company is now carrying out its first experiments. Between now and June 2022, the release of a pre-production version of the first robot will enable the company to accelerate these experiments and target marketing for the second half of 2023, accompanied by a Series A fundraising.