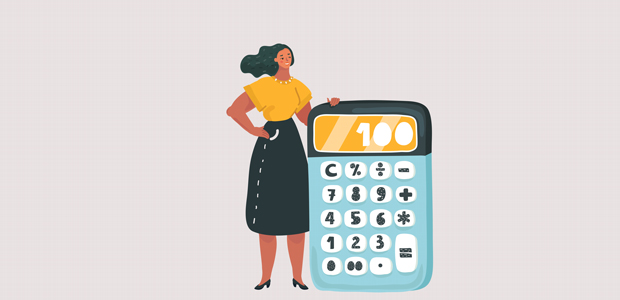 Accountancy Advice: Where things can go wrong and what to look out for
Getting accountancy advice and assistance is a natural and important step for all most businesses, especially those starting out. When you hire an accountant, the last thing you anticipate is that they will be negligent. Unfortunately, accountants and other professionals do not always get it right.
If your accountant has let you down for instance by missing deadlines, incorrectly valuing your accounts or tax affairs, or has given you inaccurate advice, you may have a professional negligence claim.
What is Professional Negligence?
Professional negligence is where a professional person fails to live up to the standard required of them, taking into account all the specific circumstances, and this results in loss to you as the client. The work performed was so bad that it fell below a reasonably acceptable standard for the profession concerned in the circumstances at hand. In short no other accountant in the same circumstances would have given the advice (or not) you had and you have suffered loss as a direct result.
Common examples of accountant negligence and what to look out for
Missing filing deadlines

Incorrect advice on tax schemes resulting in exposure

Missing advising on tax advantages you could take

Incorrect valuations as to stock, goodwill and the company generally

Incorrect accounts preparation
It is best to check advice corresponds with what you are expecting and particularly if it does not seem right to push back and challenge it. You can double check tax positions with HMRC if in in doubt. It is also sensible to seek second opinions and look at standard industry practice if in doubt.
How to react if you realise something is has gone wrong
To assess if you have a professional negligence case you will need to see if you have received "bad advice" or service. The work done needs to be clearly unacceptable – for instance unusual advice will not amount to negligence. You will then need to show that you have been caused harm as a result of the negligence – for instance, financial losses have been suffered as a direct result of an accountant. You would then need to be able to prove the value of any such losses.
Advancing a professional negligence claim starts with complaint to the relevant professional and the governing body. Ask them for a copy of their complaints procedure to sign post you. If that does not make proper progress it is best to explore legal advice,  solicitors would send a Letter Before Action following the above, and moving to court and ultimately trial if necessary. Most professional negligence claims are capable of settlement outside of any court action, as there is an onus on parties to narrow disputes and seek to come to their own resolution if possible. Mediation may be possible to resolve a dispute if all agree.
Are there any time limits to bringing a professional negligence claims

?
There are time limits to bringing a claim – normally this is six years from the negligent act occurring, or three years from when you reasonably knew of the negligence that occurred
What are the remedies available in a professional negligence claim?
The basic rationale is that you should be put back in the position expected but for the negligence, or at least as far as possible. Thus in general financial remedy is the outcome.
In theory the Court might award other remedies, for instance declarations or injunctions, but a financial outcome is by far the most common. Compensation can follow for loss of chance, wasted expenditure, added costs, by way of some more specific examples.
How much is my claim worth?
The principle is to put you back into the position you should have been in but for the negligence, as opposed to looking to punish the professional. The quantum (or value) of the claim will have to be calculated against that backdrop. It may be obvious, or it may be complicated and requiring expert evidence as to an assessment of how much you may have lost. It may be that you have had a loss of chance in which case there will need to be a percentage assessment of that against the total loss.
How long does a professional negligence claim take?
A professional negligence case can be resolved immediately, as with any case, if suitable agreement can be reached. Similarly, if matters have to go to Court and ultimately to trial, cases of considerable value can take several years. Each case will turn on its own facts.
Do I have to go to Court?
You do not have to go to Court if a settlement resolution can be reached in pre-action correspondence with solicitors, or even better directly via the complains procedure with the professional themselves.
If resolution is not achieved pre-action there is still no requirement to go to Court, though then that would be the remaining route to forcing your claim to being properly engaged with by the Defendant.
The advantage to an early settlement is that all parties can save and manage time, costs and risk.