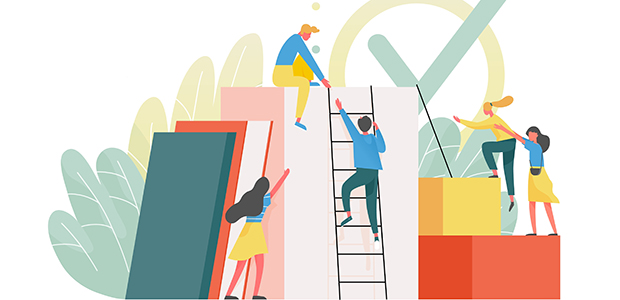 Accelerating change
Molex Ventures was founded in 2013 as a strategic organisation designed to accelerate change and transformation through engagement with the innovation ecosystem. It leverages corporate venture capital to invest in startups and incubate organic ideas that have strategic alignment to the future growth opportunities of Molex.
This might mean looking at engaging startups that could help develop a comparative advantage for Molex through new market segment engagement, or new technology development resulting in new revenue opportunities and better cost performance for Molex. Vice President Lily Yeung is at the tip of the spear for Molex Ventures in terms of understanding new trend development and evolution, as well as its potential impact and relevance to Molex's future growth strategy.
Support on offer
As a strategic investor, Molex Ventures emphasise the need to bring something else to the table that a startup may need, besides capital. There are often elements that are critical for a startup to reach its inflection point such as market access, customer pilot/introductions, joint development engagement, manufacturing expertise and capability, leveraged supply chain positions, and other relevant industry knowledge and expertise. "We also assist to support startups in their fundraising by introducing them to the Molex VC network," added Lily.
It doesn't cost the startup anything to join Molex Ventures. It is more important that the two companies share an aligned vision in their engagement, defining how they will work together in order to provide mutual benefit. Lily continued: "The bottom line is if the potential relationship lacks strategic synergies and alignment, there is likely limited benefit to both parties, so it would not proceed.
"Usually, for a portfolio company, we engage in the startup's activities through the board room, as we often secure observer seats with our portfolio company agreements. We also hold regular meetings that hold parties accountable to our synergies and predicted roadmap, often in the form of joint development or sales pipeline reviews. We also keep track of the company's cash burn so that we can assess their reinvestment opportunity as well as provide introductions to other capital sources when and if they are necessary."
Case studies
Molex Ventures is an early-stage investment fund, typically focusing on Series A-C with the initial investment being approximately $3-5m. "A general rule of thumb would be if a startup is in the stage of proof of concept/technology (normally seed round), they are too early for us. But if the company is at the stage of production scaling, they are too mature for us," said Lily.
Molex Ventures invested in Strobe, a Lidar company, when it was in its series A round. By working closely with them and supporting their engagement with the end customer, Strobe was successfully acquired by GM two years into its investment journey with Molex.
Dance/Aerami Therapeutics is still a portfolio company, and Molex Ventures is leading an investment round in Asia for their fundraising efforts, but has also helped to broker a licensing relationship with Hangzhou Chance Pharma in support of its AER-901 product.
Under the agreement Chance will be responsible for the overall development and commercialisation of AER-901for PAH in the territory. Aerami is progressing its own PAH clinical development programme in the US and other territories for AER-901 pursuant to a worldwide license from Vectura Group to develop and commercialise imatinib for the treatment of PAH. Aerami's programme utilises the commercially available FOX device from Vectura to deliver imatinib, a tyrosine kinase inhibitor specific for PDGF-Rs, c-ΚΙΤ and BCR-ABL, directly to the lungs. Phase 1 clinical study results for AER-901 are targeted by the end of 2021, and Aerami targets initiation of a PAH pivotal trial early in 2022.
O-RAN opportunities for startups
Open Radio Access Network (O-RAN) is an evolution of Next Generation RAN (NG-RAN), and provides a separated approach to the deployment of the mobile front-haul and mid-haul networks, decoupling the hardware and software so that each component can be vendor agnostic. O-RAN is exciting, Lily explained, because it opens up the traditional telecom value chain to new players and technologies via universal software. Universal software creates new opportunities for hardware companies.
Whereas their customers were previously proprietary, the O-RAN movement could provide startups with access to the ecosystem if they can help solve carriers and equipment providers' technical and cost challenges. It will be of particular importance in the roll-out and deployment of 5G technologies and networks.
The O-RAN ecosystem quickly gains traction with new and incumbent telecom providers with a few of the newer carriers leading the way. More positive evidence with the carriers using O-RAN will only compound future adoption.  
5G adoption in China and Asian countries is progressing as they have impressive technologies and an eagerness to experiment. US cities are also starting to implement and receive the benefits of high-end 5G equipment. "It is difficult to predict, but we see steady growth for streaming video to end devices like smartphones. Streaming and social media have strong growth potential both pre- and post-pandemic," Lily added.
"We are very excited to see how 5G will enable the VR/AR market. The next-generation virtual reality technologies will require 5G's high-end performance. Further, we believe that novel ways of enabling social connection in an all-digital COVID world are essential.
"We are happy to see a heavy mix of hardware and software startups targeting 5G. In hardware, there are exciting developments in the antenna and radio space. Novel ways to send and transmit data at high speeds present potentially lucrative technical challenges. We see clever startups using a combination of hardware and software to achieve top 5G performance.
"We have world-class testing and production facilities in the highest frequency applications. We've worked with telecom customers for decades and know the market well. A partnership through Molex Ventures can accelerate a startup's time to market and lower capital requirements – also bringing forward critical access to lucrative partnerships and supply chains."