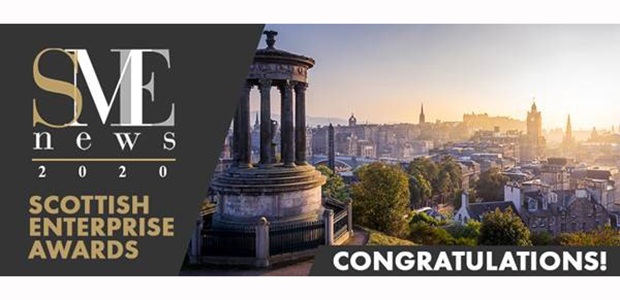 Aberdeenshire startup wins national award for environmental services
Aberdeenshire startup company, Legasea, have won the award for Best Energy Industry Environmental Service Provider 2020, making this the company's second award since establishing the company 18 months ago.
Legasea's award recognises the innovative nature of the company, and the progress the company has made in the short period since commencing trading.
The Scottish Enterprise Awards recognise small sized businesses from Scotland, whose efforts have produced excellent products and services over the course of the year. The Environmental Service Provider Award is given to a company that shows great commitment and dedication, to providing the best environmental service possible.
Ray Milne, Legasea Operations Director said: "We are delighted to receive this award, particularly as it is for environmental sustainability, a subject that we are very passionate about. I would like to say a big thank you to the judges, for acknowledging the considerable efforts of our whole team, throughout the last 18 months."
This marks the fourth annual SME News Scottish enterprise awards which recognises the best of innovation in the service and customer service field. To move successfully from nominee to winner, there must be evidence of extensive expertise and skills, dedication client satisfaction with an on-going commitment to excellence and innovation.
Kaven Cooper, the awards executive said: "Your award stands as a testament to your excellence, commitment and dedication. Congratulations on your success."