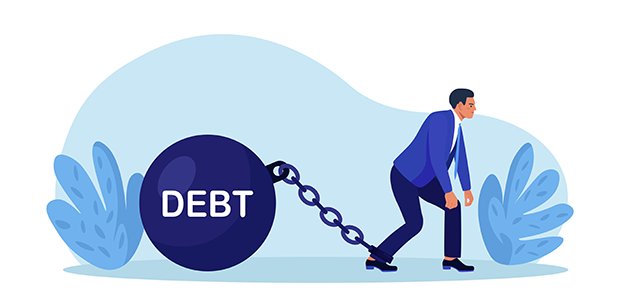 9 in 10 CTOs believe technical debt to be their biggest challenge
Recent research by STX Next reveals that 91% of Chief Technology Officers (CTOs) consider technical debt their principal challenge as they head into 2024.
This finding underscores the long-term issues many companies face, which could prove expensive to address later if not managed promptly.
The study also found that 68% of CTOs struggle with capacity issues, pointing to challenges in staffing and employee retention. This reflects the intense competition for skilled workers in the industry and a widespread shortage that hampers timely project completion.
These insights are part of the 2023 Global CTO Survey conducted by STX Next, which gathered responses from 500 CTOs worldwide regarding their top organisational challenges. Other significant findings include:
Cybersecurity concerns, with 62% of CTOs identifying it as a critical challenge, especially with the rise in ransomware and other cyberattacks

Employee retention is a major issue for 42% of CTOs

Over half (52%) of the CTOs cited budget constraints as a significant barrier

Delivery issues, with 22% of CTOs mentioning overcommitment as a problem, followed by technical debt (14%) and communication failures (12%)
Ronald Binkofski, CEO of STX Next, commented: "Our survey highlights the added pressures of economic uncertainty on businesses striving for growth. The longstanding skills shortage in the tech industry continues to burden teams, especially given the ongoing threat of cyberattacks.
"Technical debt and refactoring emerge as top concerns for CTOs, likely exacerbated by the skills shortage leading to the adoption of suboptimal solutions for time and cost savings. While these may be necessary short-term fixes, they will likely demand more work in the future.
"With capacity as the next major concern, our findings indicate a pressing need for strategic planning to help businesses navigate upcoming challenges and meet customer and employee needs effectively."
Binkofski predicts scaling as the primary focus for technical leaders in the next two years. He explains that success for CTOs will involve balancing consistent delivery with growth. Efficiently scaling an organisation's tech capabilities, teams, culture, and processes is challenging. CTOs need to embrace scalable technology, adopt modern engineering practices, and foster a culture of continuous learning and innovation. Importantly, they should avoid scaling too rapidly or taking on overly ambitious projects. By achieving a manageable balance, organisations can set themselves on a sustainable growth path.