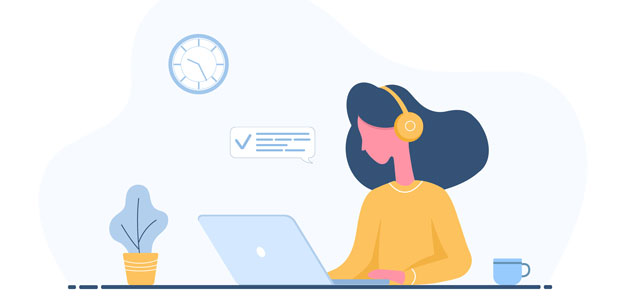 80% of employees reluctant to return to the office post-pandemic
New research conducted by Accountancy and Finance, HR and Data Analytics recruiter, Wade Macdonald has found that 44% of employees are finding working from home much harder, physically, mentally and emotionally, than being in the office.
The survey canvassed opinions from 415 respondents - nearly all of whom reported the biggest challenge being faced relates to people, or the lack of them. Employees stated they miss the regular social interaction with colleagues and find it much harder to conduct meetings, conferences and training sessions.
The issue of isolation extends further than day-to-day bug bears of work; nearly a third (28%) of employees said that their mental health has declined as a direct result of the pandemic.
Other issues were reported by respondents, with the most common hurdles faced when working found to be:
Broadband and connectivity (30.5%)

Home schooling (31.4%)

IT infrastructure (24.7%)
Nevertheless, despite the negativity surrounding the struggles of working from home, a significantly large proportion (86%) would be happy to work from home more frequently than before post-pandemic. Nearly 20% of those would be happy never to return to the office again.
The understanding is that this high desire to continue working from home post-pandemic comes with the knowledge that, once we are out of lockdown, children will return to school, broadband will be less heavily used, therefore performing much better, and companies will have had enough time to iron out any issues with IT infrastructure. These aspects will undoubtedly make remote working more viable and efficient. 
What else has changed for the workforce over the past year?
As a consequence of the pandemic, nearly a third of workers say that their expectations from an employer proposition have changed significantly compared to pre-pandemic. Of this percentage of workers, the most valued benefit is flexible working (73%), followed by a good pension scheme (38%), a bonus scheme (34%) and healthcare (31%). Parking was also highly rated (20%), as was a gym membership (14%). 
Healthcare and parking increased in value significantly compared to an earlier report conducted by Wade Macdonald in 2019. This can be most certainly explained by the pandemic. Employees are more concerned about their health than they were a year ago and less people are keen on using public transport due to the high transmission risk, and they are looking to their employers to help support them in keeping themselves and their families safe and well. 
Other than COVID-19, another significant item on last year's agenda was the Black Lives Matter movement, and this has had a large ripple effect which has permeated into workplaces and working cultures; employees now rate the importance of having a diverse work culture as 7.4 out of 10.
Moving forward into 2021, organisations that demonstrate awareness and create a policy around a more diverse and inclusive working culture will certainly be at a competitive advantage over those that do not.   
Chris Goulding, Managing Director for Wade Macdonald, said: "Working from home for most employees will no longer be a 'nice to have'. 
"Despite its hurdles, the pandemic has proved, and continues to prove, that working most of the time from home does not necessarily have a negative effect.
"We anticipate the shift to be accelerated in the coming months, especially with the third lockdown recently implemented. However, employers still need to ensure that the technology is robust enough to support the 'new normal' and that major financial investment continues.
"Additionally, due to the change in attitudes amongst staff as to what benefits and perks are of importance to themselves and their families, companies would be wise to ensure that they are listening to individuals closely to provide tailored packages. This will not only retain current staff but give businesses a competitive edge."