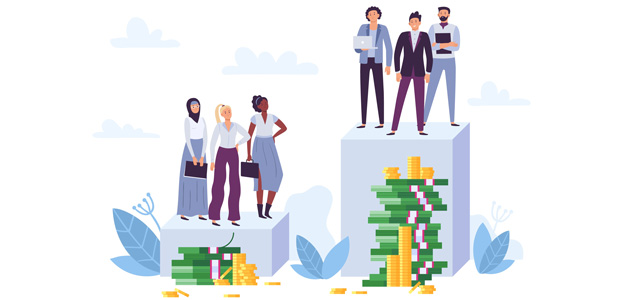 74% of startup founders and investors have witnessed discrimination
Nearly three-quarters (74%) of entrepreneurs and investors say they have witnessed discrimination within the startup community, harming the growth of many early-stage businesses.
That's according to a Norstat poll of early-stage entrepreneurs and investors commissioned by Connectd, the online platform bringing together startups, investors and business mentors.
However, it is believed that the COVID-19 pandemic has created a turning point where investors focus more on the credentials of the entrepreneur rather than age, ethnicity, gender, sexuality, disability or religion.
Almost three quarters (74%) of investors polled said they expect to complete more deals with businesses from across the UK in the next 12 months, rather than relying on traditional networks based in and around London. Connecting with potential business partners online rather than in person is seen as a key driver for this.
The study found a third of businesses run by Millennials had been forced to pivot their business model and had witnessed growth.
Supporting this, almost half of investors said they put money into more companies in the last 12 months than they did before the pandemic. As a result, 84% said they expect to invest the same or more this year.
Roei Samuel, Founder and CEO of Connectd, said: "Unfortunately, until recently growing a business was as much about who you know as what you know, but this study tells us that entrepreneurs and investors alike are breaking down barriers that have traditionally held back so many entrepreneurs.
"We see a world where startup founders, investors and business mentors have far more diversity - and it isn't simply the 'old white male' club that it can often be accused of.  Instead, we want to connect entrepreneurs with investors and business advisors from all walks of life."
Carli Sapir, founding partner of Amboy Street Ventures, a VC firm dedicated to supporting growth of sexual health and women's technology startups, said: "12% of VC funding goes to startups with co-ed founders, which drops to less than 2% for all-female founder teams. This is a direct reflection of the demographic of VC decision makers: in the US, only 5% of VC decision makers are women. At Amboy Street Ventures, we have committed to make 70% of our investments into companies with at least one female founder."
Diana Greenhalgh, Co-founder of MyBespokeRoom, a technology platform changing the world of Interior Design, said: "Historically, being two female founders, we have felt the fundraising process to be dominated by a certain type of male who often finds it hard to understand the sector, and would predominantly ask very gender-based questions.
Amy Williams, Founder of Fem-Foundry, said: "For every £1 of venture capital investment in the UK, all-female founder teams receive less than 1p, whereas all-male founder teams get 89p, and mixed-gender teams make 10p of that £1. You can see that discrimination will have been present in startups for this to be the standard ratio. At current rates, for all-female teams to reach even 10% of all deals it will take more than 25 years, so we're looking at 2045. It's because of this forecast that I'm dedicated to helping women to upskill, network and to minimise that time scale