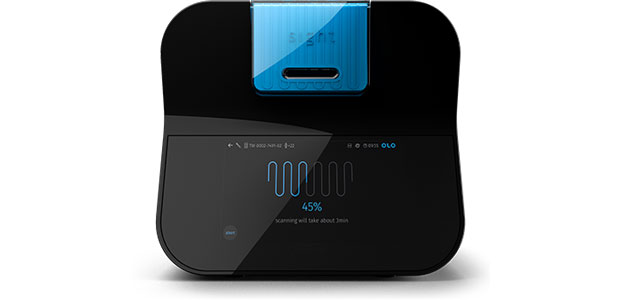 $71m raised to accelerate expansion of finger-prick blood analyser
The company behind the first FDA-cleared direct-from-fingerstick Complete Blood Count (CBC) analyser, Sight Diagnostics has announced it has raised $71m in Series D funding with participation from Koch Disruptive Technologies, Longliv Ventures and OurCrowd.
This new round brings Sight's total funding to more than $124m and will support the expansion of Sight's commercial operations globally and advance Sight's R&D into the detection of additional diseases as well as biomarkers indicating COVID-19 severity.
"We firmly believe that Sight's method of using machine vision to analyse blood is a significant leap forward from the current alternative in healthcare," said Chase Koch, President of Koch Disruptive Technologies.
"Not only is the company bringing truly innovative solutions to the blood diagnostics industry, it is also driving a vision to decentralise information and increase consumer access in healthcare markets across the world."
Founded in 2011, Sight Diagnostics aims to transform blood testing through its flagship Sight OLO analyser which automates the identification and quantification of different blood cell types and anomalies. Sight OLO delivers lab-grade CBC results by measuring 19 different blood parameters in minutes from either a fingerstick or a venous sample.
To fuel Sight's AI-driven method, the company has generated a database of more than half a petabyte of blood imagery, which is used to not only optimise Sight's current diagnostic algorithms but also to explore new algorithms for the early detection of serious health conditions like sepsis and cancer, as well as blood factors affecting the severity of COVID-19.
"This new investment will enable Sight to substantially expand our US footprint and help usher in a new era of AI-driven diagnostics for a myriad of diseases and health conditions," said Yossi Pollak, CEO and Co-founder of Sight Diagnostics.
"We're glad to have Koch Disruptive Technologies, OurCrowd and other esteemed investors join us on our mission to improve health systems and patient outcomes through developing fast, accurate and less painful diagnostics."
Since receiving FDA 510(k) clearance for Sight OLO in late 2019, Sight has continued to expand its global footprint with a specific focus on the US market. Thus far, Sight has secured contractual agreements with healthcare providers and distribution partners to deploy more than 1,000 analysers over the coming years and will use the funds raised to meet this demand.
In parallel, Sight is also working with large pharmaceutical companies, including Pfizer, to provide support for different treatments and therapies. Since early in the pandemic, Sight has deployed its Sight OLO analyser in frontline healthcare facilities outside of the United States fighting COVID-19, including the globally renowned Sheba Medical Center at Tel Hashomer, Israel.
"At Longliv Ventures, a member of the CK Hutchison Holdings, we look to invest in disruptive companies that aim to dramatically improve lives across the globe" said Dr. Dan Eldar, the Executive Director of Longliv Ventures.
"This is our follow-on investment in Sight Diagnostics, which is now ready to fully commercialise its ground-breaking technology for CBC. We are also excited about the promise of Sight's computer vision and artificial intelligence capabilities to revolutionise diagnostics in additional areas of hematology and bring about unprecedented rapid and accurate results in a variety of clinical settings."
"OurCrowd is excited to deepen our relationship with Sight during the company's next phase of growth," said Jon Medved, CEO of OurCrowd. "Sight's technology has been clinically tested and validated by leading healthcare institutions and we have no doubt it is pioneering the next generation of blood diagnostics."