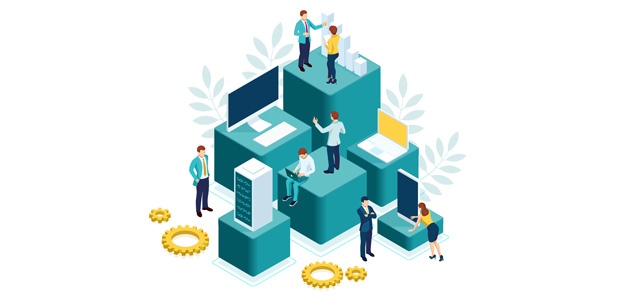 7 Startups Disrupting the InsurTech Space
The insurance industry is ripe for disruption. For consumers, shopping for fair insurance coverage is complicated, and plans are often expensive. For insurers, measuring risk in potential customers isn't always straightforward, and determining fault or the extent of damage in an incident is often challenging.
These widespread and persistent complications make insurance an ideal target for disruption via digital technology. These seven startups are capitalising on that opportunity, making waves in the insurance technology (InsurTech) world.
1. Ethos
Ethos first made waves when it attracted celebrity investors like Jay-Z in a $200m funding round. The startup aims to make life insurance more efficient by pushing the entire application process online. Users can apply for a policy in just 10 minutes without having to talk to an agent.
Ethos can work so quickly because it doesn't require medical exams or meetings. Instead, it uses a straightforward questionnaire that AI then compares to customer databases to determine appropriate rates. This platform offers the agility and flexibility that digital-native consumers have come to expect, even in a historically slow industry.
2. Shift Technology
Shift Technology is a Paris-based startup that aims to stop insurance fraud. The company uses an AI with a 75% hit rate to analyse insurance claims and determine whether or not they're genuine. This AI can detect red flags far faster and more accurately than a human, reducing both fraud and false positives while streamlining the claims process.
Since AI works so much faster than people, it processes claims faster. Insurance providers can then take action against fraudulent cases or help their genuine customers in less time. These companies then save money while improving customer satisfaction.
3. Teambrella
Peer-to-peer (P2P) lending apps like Venmo and CashApp have revolutionized the financial sector. Teambrella brings the same approach to insurance. It aims to replace traditional insurance with P2P financing, making the process more democratised, transparent, and affordable.
When a user submits a claim on Teambrella, a team of their peers discusses and votes on the appropriate payout. Team members then pay their share of the payout through Ethereum, ensuring quick, secure payments. This decentralized, democratized process removes the bureaucracy from insurance claims, putting power back into the consumers' hands.
4. Automile
Automile isn't strictly an InsurTech company but has significant implications for InsurTech. It provides fleet management and vehicle tracking services that assist companies with their vehicle insurance needs. Automile's real-time tracking and driver identification technologies encourage safer driving, lowering insurance rates.
These services can also help businesses make theft claims for stolen vehicles. Electronic records can aid police in finding the perpetrators and prove that authorised drivers weren't involved. Since theft coverage payouts can amount to tens of thousands of dollars, this verification can save businesses considerably.
5. Inmediate
Inmediate uses cutting-edge technology like AI and blockchain services to make insurance more transparent and flexible. While traditional claims processing is slow and laborious, Inmediate uses smart contracts, a blockchain-based technology, to enable instantaneous transactions. This speed improves client satisfaction while the nature of blockchain transactions improves security.
Since blockchains are decentralised and transparent by design, all involved parties can ensure trust on the other side. Inmediate also features AI-based fraud detection and risk analysis technologies. They offer all of these services in a subscription package to help newer insurance companies build optimised business models, staying competitive in the crowded market.
6. Zego
The rideshare market is a $117bn industry, but insuring drivers in the gig economy is challenging with traditional insurance options. Zego is a flexible, pay-as-you-go vehicle insurance company that seeks to fix this issue. The startup insures both independent drivers and entire fleets, with policies lasting as little as an hour.
Drivers in the gig economy don't necessarily drive throughout the entire workweek, so Zego offers flexible plans to match. Users can set up a plan to get coverage for as long or as little as they work. This pay-as-you-go model keeps costs to a minimum, helping individuals and smaller companies get on their feet as they go into business.
7. Dinghy
Dinghy is another pay-as-you-go insurance business, but for a different market. The startup protects freelancers and self-employed workers by providing professional indemnity, equipment and public liability insurance. Like Zego, Dinghy offers granular, flexible pricing, charging by the second to provide the most accurate prices.
Dinghy also provides legal and tax services to help freelancers protect their businesses. With this more affordable, flexible insurance, even the smallest startups can ensure they cover what they need.
Tech Startups Are Making Insurance More Affordable and Accessible
The insurance industry is historically slow, expensive, and unfair, especially for those who can't afford premium services. Startups like these seven are starting to change that by bringing the flexibility and transparency of digital technology to the sector.
As services like these become more prominent, the insurance sector transforms into an entirely new animal. With startups like this, insurance is becoming affordable, fair, accessible, and efficient.