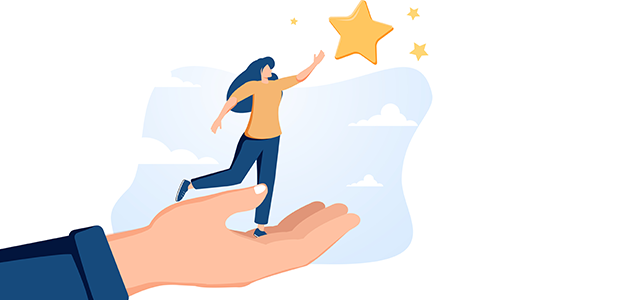 6 Signs You Need a Business Mentor
As a founder, there are various hurdles you will go through, but that doesn't mean you need to overcome them on your own. There is help out help there to elevate your business and point you in the right direction. Business mentors come in different forms but recruiting one that suits your business needs and personality can greatly enhance you as a founder and make your business, stand out. Here are the six signs you need a business mentor to lead you to success.
You are struggling to scale
Perhaps an obvious one but starting is one thing, and growing is another. Start-ups face the challenge of scaling their business, often with few resources and funding as they enter their first rounds of investment. Finding ways to grow your business goes far beyond financial support. To help you along the way and navigate the intricacies of scaling a small business, a business mentor, can be invaluable. If you are finding it is taking you too long to grow sustainably, consider recruiting a mentor for their expert guidance, particularly one who has a background in helping startups and scaleups who don't have infinite resources and therefore will understand the difficulties you face. For your business to scale you need a clear strategy to put the work into motion and have results. A mentor can help you to order your thoughts, open doors, prioritise and set smart goals.
You have limited industry knowledge
You may feel you should know everything about your industry and have spent a great deal of time researching, what you are producing, the customers who will be attracted to it and its scalability. However, it is impossible to know everything, and research is time-consuming. If you are finding it difficult to understand your industry, or how your product or service could work in a sector that's currently unknown to you, or you simply need a second opinion, then this could be a sign to seek out a mentor in your relevant field to fill in the gaps. This can be partially helpful if you're looking to diversify or grow into a new sector.
You have limited connections
Lacking or not having a network at all is not rare and can be daunting to build as a startup founder. If this is you, then hiring a business mentor will provide not only valuable insight and expertise but will also expand your network and hopefully lead you to new opportunities and investments. There is huge diversity in business, but it is hard to know who to trust or who to approach when building connections. When considering having a mentor make sure they are connected to your field and can enrich your circle or make valuable introductions to new networking groups or business communities.
You lack a reputation
Following the point about having limited connections, this can hinder your reputation. The right business mentor can boost your credibility just by being associated with them. It gives confidence to investors and potential partners and establishes you as a prominent person in the sector or 'one to watch'. Standing out is essential, as well as being trustworthy, an unbiased opinion is also necessary to progress as an entrepreneur and a business mentor is the perfect person to give you that. Great business mentors will only work with people they truly believe have real potential, so your association with them with instantly add gravitas to your pitch and business.
 Difficulties in financial management
Finding investors, raising capital, keeping capital and managing the general finances of a business can be a minefield. If you are having difficulties in financial management then having a business mentor with financial acumen will greatly benefit your company as they can make funding sources more accessible and equip you with the tools to keep your finances thriving.
You want to build a team but don't know how
Business mentors can also help internally with recruitment issues. A mentor who has knowledge of team development and talent acquisition can help you foster a positive team environment, show you how to motivate and retain team members and provide guidance on hiring. They can also advise on the right gaps to plug in your business. You may think you need a particular role filled when actually, your business would benefit more from using outside support or a totally different person. Being able to look at the bigger picture and where the company is going will allow you to have the team in place to take you there quickly, rather than getting to the brim of making it only to find you have to hold off another six months while you recruit to enable you to make the jump to the next stage.
To end, whether you have co-founders or are on your own, having a business mentor can significantly improve your chances of receiving funding and growing your network, expertise, and self-confidence. No matter where you're at in your business, having mentorship is nothing to be ashamed of and is highly advised by industry leaders.