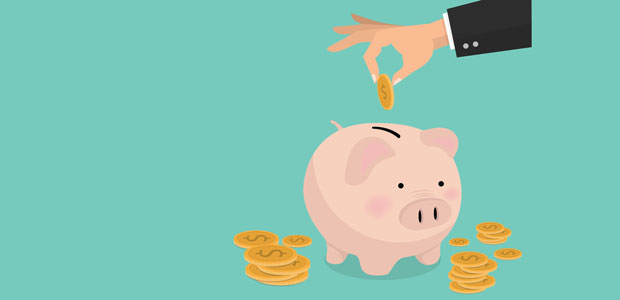 5 ways to improve your financial health this December
Our physical and mental health has been at the forefront of many of our minds during Coronavirus. So should we really also be worrying about financial health? The year of 2020 saw many employees furloughed and even made redundant, causing financial stress. However, there are also many people who have been lucky to be able to continue working during COVID-19.
With commuting and other general work costs, such as the (weekly or daily) overpriced coffees, reduced as the nation continues to work from home, some may find themselves having more disposable income than usual. But what should we be doing with this additional income? How can we make smart decisions now that will help us later?
NerdWallet has teamed up with money-saving experts to provide five tips on how to manage disposable income during the COVID crisis.
1) Prepare for the worst, hope for the best
It goes without saying that 2020 has been a turbulent year for all of us. Because of this, it's best to always be prepared - you might have more disposable income now but prepare for the view that you may need it later. 
Use an everyday savings account or one where you can relatively easily withdraw money (if needed), to ensure you always have at least three months of spending money, if possible. 
Qiaoji Li, Co-founder, and CEO at digital wealth management service, Rosecut, commented: "A personal balance sheet can help you work out your income and all of your spending (both annual and one-off). Once you have worked out your outgoings, you should put aside roughly three months' spending money as an emergency cash fund, then consider investing what is left."
2) Use apps to adjust and track your expenses
Whether you have been furloughed or you're now working from home, the chances are your priorities have changed and so what you're spending money on will have changed alongside this. 
We're all partial to splashing on the little things right now - from the odd takeaway to a little online splurge for Black Friday - and while there is nothing wrong with this, we do need to be aware of it if we are to keep our spending under control. 
 Nicholas Agwuncha, Co-founder of Moneymedics added: "You can end up spending more money on takeaway and other miscellaneous expenses during the pandemic if you don't understand your total monthly expenses. Make the most of apps like Money dashboard or Yolt to quickly understand your pre COVID-19 spending levels and then use that as an indicator to redistribute your spending to your current needs. Doing this should allow you to unlock clear savings that can go towards your emergency fund."  
3) Clarity, control, confidence
The journey to becoming better with money starts with firstly knowing what is going on with your finances. 
Money expert, Natalie Malevsky suggests a three step process to getting your spending on track. 
Natalie Malevsky, Chief Growth Officer of money management app, HypeJar, commented: "First, clarity. Choose a category, like food shopping, and review what you spent over the last few months. Understanding how much of your budget goes on different areas sets you up brilliantly to plan future spending - do you want to (or need to) spend about the same?

"Next comes control. A budget is telling your money where to go, not wondering where it's gone. Once you know your spending in a few categories, use the 'jam-jar' budgeting technique to divide your money according to how you're going to spend it. You can set goals for each category and see if you can stick to them or need to adjust them.

"Confidence follows clarity and control. If you plan more and know where your money is going you should be able to borrow and worry less, and spend happier."
4) Manage any lost income
There has been a real split of people who are doing well financially versus those who are struggling during the pandemic and which 'category' people have found themselves in is largely down to the luck of their career.
There is a real library of resources and grants out there as we navigate through this. Check what you're entitled to, whether that is help with gas and electricity while you're working from home or the furlough scheme. 
Nicholas Agwuncha, Co-founder of Moneymedics advised: "If you've suffered a loss of income during the pandemic enquire about the type of government support you are eligible for and learn about them or via entitledto.co.uk and start to look at ways you can reduce your outgoings."
5) Cut any unnecessary costs
With an unpredictable economy, it's normal (and smart) to think about cutting any unnecessary costs and this will likely begin with direct debits. From our phone bills to Netflix and Spotify, many of us are spending large sums of money each month on our entertainment habits and while we don't have to get rid of them completely, cutting costs could help your bank account.
Remember you can always restart memberships when your economic situation is more stable. Think of it more as an entertainment hiatus. 
John Ellmore, Operations Director at NerdWallet added: "For those that have seen a reduction in their monthly income, reevaluating your outgoings such as any monthly subscriptions, or additional and unnecessary costs, is a starting point to help manage your funds during this difficult period. This year has been unpredictable and shows the importance of managing your finances and making sure you have a safety net to fall back on."
It's clear that the pandemic has affected almost all of our finances in one way or another. No matter how 2020 is treating you, now is a great time to reassess your in goings and outgoings, look at what is essential versus nonessential and make smart money decisions for your future. 
John Ellmore, Operations Director at NerdWallet added: "COVID-19 has affected many of our finances, with some of us going onto the furlough scheme and seeing a 20% reduction in our monthly income, to others that are continuing to WFH but have some additional cash that was usually spent on commuting.
"When your finances change, it's important to re-evaluate your outgoings to see where you may need to budget a little better and save some additional money. For those that currently have some additional disposable income, it can be tempting to spend it on online shopping, however, it's also a great time to put this into savings to invest in your future."